History & Past Productions
At Seattle Children's Theatre (SCT), we are proud to be one of the most prominent theatres for young audiences in the United States and the world. Our mission is to provide children of all ages and backgrounds access to professional theatre, with a focus on new works, and theatre education. For many children, we are the first, and sometimes, sole, exposure they have to live theatre.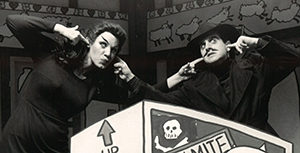 Rocky and Bullwinkle 1987
OUR HISTORY
Seattle Children's Theatre (SCT) was technically founded in 1975, but our humble beginning actually dates back to 1971, when Seattle's theatre scene for young people was virtually nonexistent.  So, with the support of local teachers and graduate students, The Woodland Park Zoo (known at the time as "Woodland Park Children's Zoo") joined forces with the City of Seattle's fundraising arm, PONCHO (Patrons of Northwest Civic, Cultural and Charitable Organizations), to build the Poncho Theatre, located on the grounds of the Zoo. A grassroots effort, this theatre was truly a labor of love; a bare bones operation largely staffed by volunteers and sharing a space with various other organizations, as well as the occasional wild animals. Despite the lean resources, the productions that were mounted in our early years were very well-received.
As many theatres throughout the country have experienced, SCT lost much of our City funding in 1983. We turned to generous corporate and private sponsors to stay afloat. Longtime Seattle actor and director Linda Hartzell (Artistic Director Emerita) assumed the role of Artistic Director in 1984, and SCT quickly began to thrive, breaking attendance records faster than you can say Go Dog Go. We had become the second largest professional children's theatre in the country; we were going to need a bigger boat. Our dreams were realized thanks to longtime Seattle philanthropist, Charlotte Martin, who established the Charlotte Y. Martin Foundation before her death. In 1990, SCT was named the recipient of a $1.2 million foundation grant, which would fund the new Seattle Children's Theatre space on the grounds of Seattle Center. In 1993, much to the joy of enthusiastic children and families, the 482-seat Charlotte Martin Theatre was open to the public. We had arrived.
Just shy of two years later, SCT opened a second venue adjacent to the Charlotte Martin. The Eve Alvord Theatre (named for a longtime supporter of SCT) seats 274, perfect for shows of a more intimate nature. SCT continued to be the gracious recipient of generous contributions in 2000, when the Allen Family Technical Pavilion was completed. This state-of-the-art facility houses our paint, costume, prop, and scene shops, as well as our bright rehearsal and classroom spaces. The Allen Family Technical Pavilion was the first of its kind in the nation, and continues to be a model for many other theatres for young audiences around the country.
By the end of the 2020 SCT will have produced over 269 plays, 120 of which are world premieres entertaining, inspiring and educating over 4 million children.
Past Productions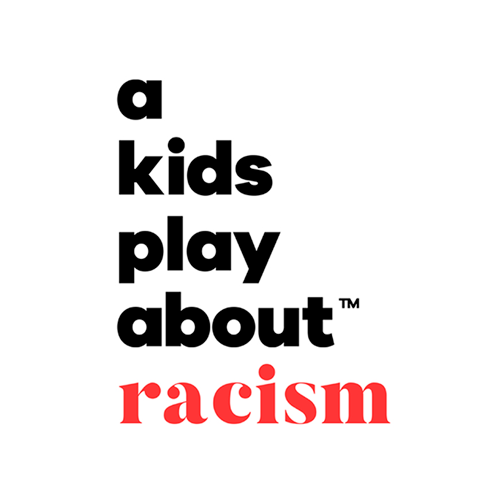 August 1 - August 2, 2020
Groundbreaking online performance that explains what racism is, how to know it when you see and experience it, and ideas for what you can do about it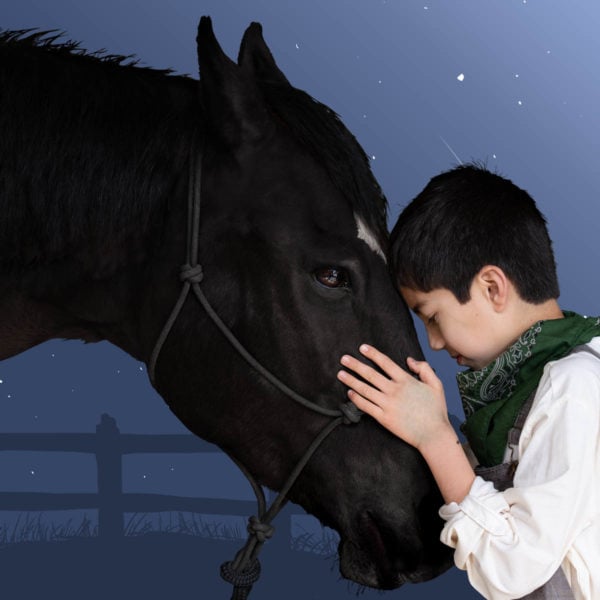 September 26 - October 18, 2019
Innovative large-scale puppetry, live music and a multi-generational cast gather on stage to share the story of Black Beauty, an equestrian adventure for the whole family that will gallop straight to your heart.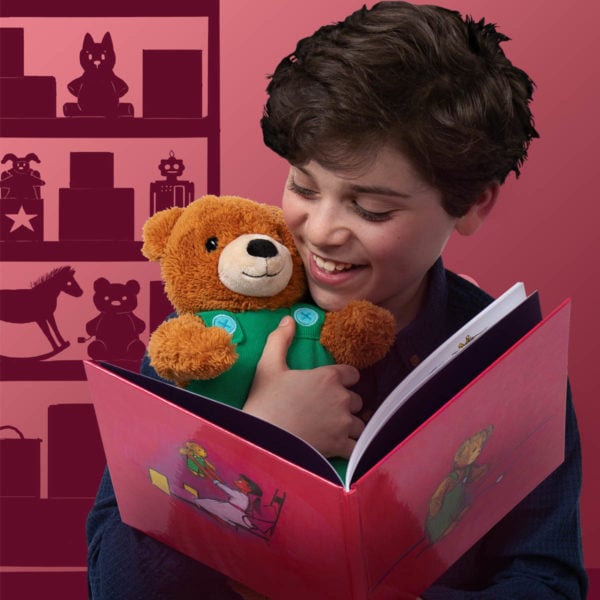 November 21 - December 29, 2019
Don Freeman's beloved picture comes to vibrant life in this fun and highly physical adaptation, sure to delight all audiences.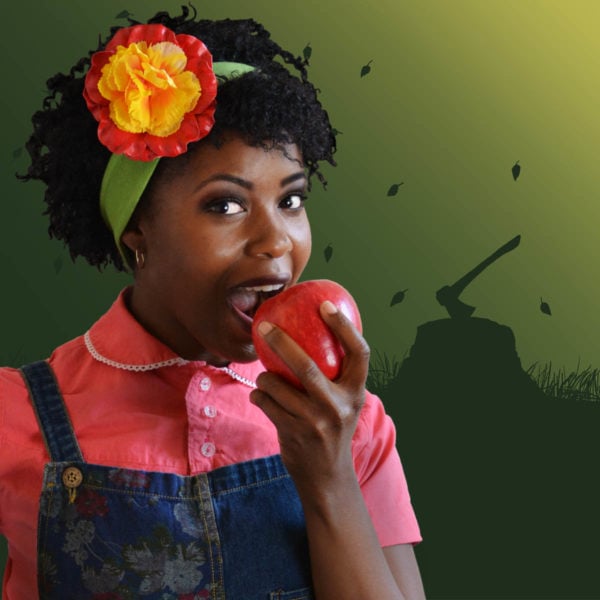 February 6 - March 15, 2020
Two dynamic actors morph into a multitude of characters including a princess, her evil queen, a magical mirror, a huntsman, and the beloved seven dwarfs.
2008 – 2009 Season
The Green Sheep
Night of the living dead
bluenose
the wizard of oz
tomas and the library lady
pharaoh serket and the lost stone of fire
a tale of two cities
goodnight moon
i was a rat
2007 – 2008 Season
The Green Sheep
Disney's High School Musical
The Big Friendly Giant
hamlet
the hundred dresses
according to coyote
busytown
2006 – 2007 Season
Harriet's halloween candy
jason and the Golden Fleece
the sorcerer's apprentice
Goodnight moon
afternoon of the elves
everyone knows what a dragon looks like
addy: an american girl story
2005 – 2006 Season
seussical
nothing is the same
sleeping beauty
peter and the wolf
the devil and daniel webster
honus and me
junie b. jones and a little monkey business
2004 – 2005 Season
the magic city
bunnicula
the secret garden
the red badge of courage
glittra's mission
a year with frog and toad
alexander and the terrible, horrible, no good very bad day
2003 – 2004 Season
charlotte doyle
the gingerbread man
the lion, the witch, and the wardrobe
tibet through the red box
the shape of a girl
mrs. piggle wiggle
2002 – 2003 Season
our only may amelia
the big friendly giant
the lion, the witch, and the wardrobe
the outsiders
go, dog, go
nicky somehwere else
the shakespeare stealer
2001 – 2002 Season
johnny tremain
the hoboken chicken emergency
the wrestling season
charlotte's web
into the west
holes
2000 – 2001 Season
animal farm
the red balloon
prince brat and the whipping boy
Mask of the unicorn warrior
winnie the pooh
sideways stories from wayside school
1999 – 2000 Season
the boxcar children
the velveteen rabbit
time again in oz
apple to grandma
themidwife's apprentice
when i grow up i'm gonna get some big words
1998 – 1999 Season
Kenny's Window
Cyrano
The Cricket in times square
Lilly's Purple Plastic Purse
the book of ruth
the king of ireland's son
1997 – 1998 Season
still life with iris
stellaluna
a day at the beach
Mr. popper's penguins
pink and say
frog and toad
The Tempest
1996 – 1997 Season
the taste of sunrise: tuc's story
bunnicula
pinocchio
the short tree and the bird who could not sing
the odyssey
the hardy boys in the secret of skullbone island
1995 – 1996 Season
naomi's road
the day after tomorrow
the magic mrs. piggle-wiggle
the witch of blackbird pond
romeo and juliet
Alice's adventures in wonderland
1994 – 1995 Season
sara crewe
a wrinkle in time
the yellow boat
winnie the pooh
the portrait the wind the chair
little rock
1993 – 1994 Season
afternoon of the elves
jack and the beanstalk
the hardy boys in the mystery of the haunted house
the rememberer
just so and other stories
1992 – 1993 Season
invisible friends
doctor dolittle in the moon
the invisible man
the velveteen rabbit
dragonwings
ramona quimby
1991 – 1992 Season
the firebird
nancy and plum
charlotte's web
roll of thunder hear my cry
make me pele for a day
1990 – 1991 Season
captain fantasto
the reluctant dragon
the magic mrs. piggle-wiggle
the council
anne of green gables
there's a boy in the girls' bathroom
1989 – 1990 Season
rip van winkle and the legend of sleepy hollow: a tribute to washington irving
the magic mrs. piggle-wiggle
apollo: to the moon
amelia earhart: flights of fancy
jungalbook
tuck everlasting
1988 – 1989 Season
up the down staircase
the hoboken chicken emergency
the secret garden
according to coyote
the would-be gentleman
1987 – 1988 Season
the HUNCH BACK OF NOTRE DAME
ROCKY AND BULLWINKLE
MOST VALUABLE PLAYER
JAMES AND THE GIANT PEACH
THE DEATH AND LIFE OF SHERLOCK HOLMES
1986 – 1987 Season
the curse of castle mongrew
snow white and the seven dwarfs
follow the drinking gourd: a play about harriet tubman
tales of a fourth grade nothing
the three musketeers
little lulu
1985 – 1986 Season
the former one on one basketball champion
puss in boots
the best christmas pageant ever
robin hood
the strange case of dr. jekyll and mr. hyde
little lulu
1984 – 1985 Season
the count of monte cristo
the snow queen
the best christmas pageant ever
birds
through separate doors
the miser
1983 – 1984 Season
great expectations
pinocchio
the best christmas pageant ever
the tempest
newcomer
tall tales from mark twain
1982 – 1983 Season
dracula
the best christmas pageant ever
families
the comedy of errors
mother hicks
1981 – 1982 Season
the diary of anne frank
maggie's gift
outside
heidi (part II)
twilight of a crane
1981 Short Season
the ransom of red eye
heidi
the miracle worker
1980 Season
treasure island
the boy who talked to whales
five minutes to morning
huck finn
to kill a mockingbird
1979 Season
the hobbit
the revenge of the space pandas or binky rudich and the two speed clock
doc maynard
cinderella
ozma of oz
1978 Season
the wind in the willows
pinocchio
step on a crack
the legend of sleepy hollow
a tale of king arthur
1977 Season
the prince and the pauper
aladdin's lamp
pippi longstocking
alice in wonderland
circus home
1976 Season
hansel and gretel
imperial nightingale
foolery
tom sawyer
ice wolf
1975 First Season
little red riding hood
winnie the pooh
you're a good man charlie brown
the tinder box
gertrude stein's first reader