Details
Get Ready For… Circus-Style Adventure!
In Air Play umbrellas fly, fabrics soar over the audience, balloons swallow people, and snow swirls, filling the stage.  With stunning images and gales of laughter, Air Play bounces on the edge of definition: part comedy, part sculpture, part circus, part theater.  No translation necessary in this circus-style adventure of two siblings journeying through a surreal land of air, Air Play transforms ordinary objects into uncommon beauty.  Great for all ages, this production creates beauty and inspires laughter across cultures and continents.  
In-Person Performances:
To purchase tickets for in-person performances at SCT, please click the "Tickets to Air Play" button above, or click on the calendar below
Digital Tickets:
Digital performance released for viewing on June 1. Streaming will close at 11:59pm on June 12. Though you may view the play as many times as you like in this time frame, streaming will be limited to two devices per purchase.
Click here to purchase the digital performance of Air Play.
For Educators and Classrooms:
Starting now, bring the magic of SCT to your classroom with our 21-22 Digital Productions.
Click here to purchase the digital performance of Air Play for your classroom.
Please select the ticket amount that reflects the percentage of free/reduced lunch at your school. If you need further assistance please contact the SCT Field Trip Coordinator at fieldtrips@sct.org
Location
Charlotte Martin Theatre
Age Recommendation
For Ages 5+
Running Time
Approx. 55 minutes with no intermission  
Performances
This production has past.
"A joy from start to finish."
– Sydney Morning Herald (Australia)
Media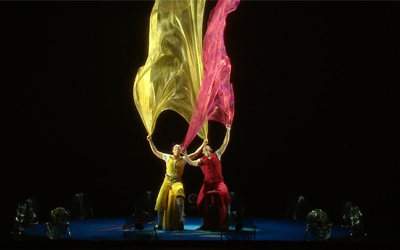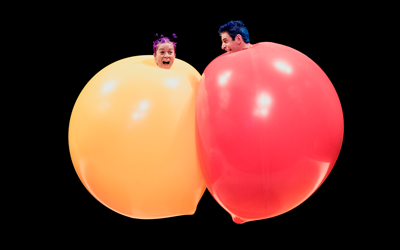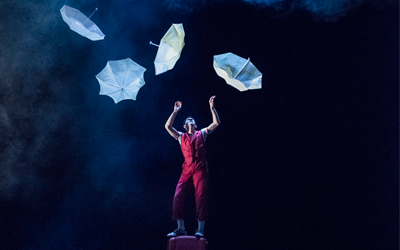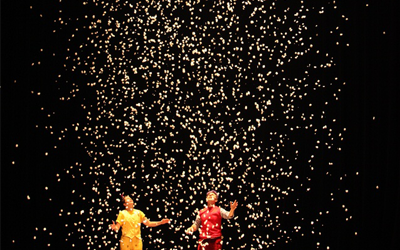 Active Audience Guide
Our Active Audience Guide filled with articles, activities, interviews, and behind-the-scenes photos and more.
Click here to view the Encore Program for this production.
Artists
Cast / Creative
The Acrobuffos (Seth Bloom and Christina Gelsone)
Writers and Directors
Seth Bloom
Performer
Christina Gelsone
Performer
Daniel Wurtzel
Kinetic Sculptor
West Hyler
Director
Todd Alan Little
Technical Director
Flora Vassar
Stage Manager & Lighting Supervisor
Jeanne Koenig
Lighting Design
The Acrobuffos (Seth Bloom and Christina Gelsone)
Props
Phil Ingle
Additional Sound Design