Details
Carmela Full of Wishes is based on the book of the same title by Newbery Medal and Caldecott Honor-winning author Matt de la Peña and illustrator Christian Robinson. When young Carmela wakes up on her birthday, her wish has already come true–she's finally old enough to join her big brother as he does the family errands! Traveling through their neighborhood, Carmela finds a lone dandelion growing in the pavement. But before she can blow its white fluff away, her brother tells her she has to make a wish. If only she can think of just the right wish to make! Join us for this moving ode to family, dreamers, and to finding hope in the most unexpected places.
Location
Eve Alvord Theatre
Age Recommendation
For Ages 5+
Running Time
Approx. 60 minutes with no intermission
Performances
This production has past.
Media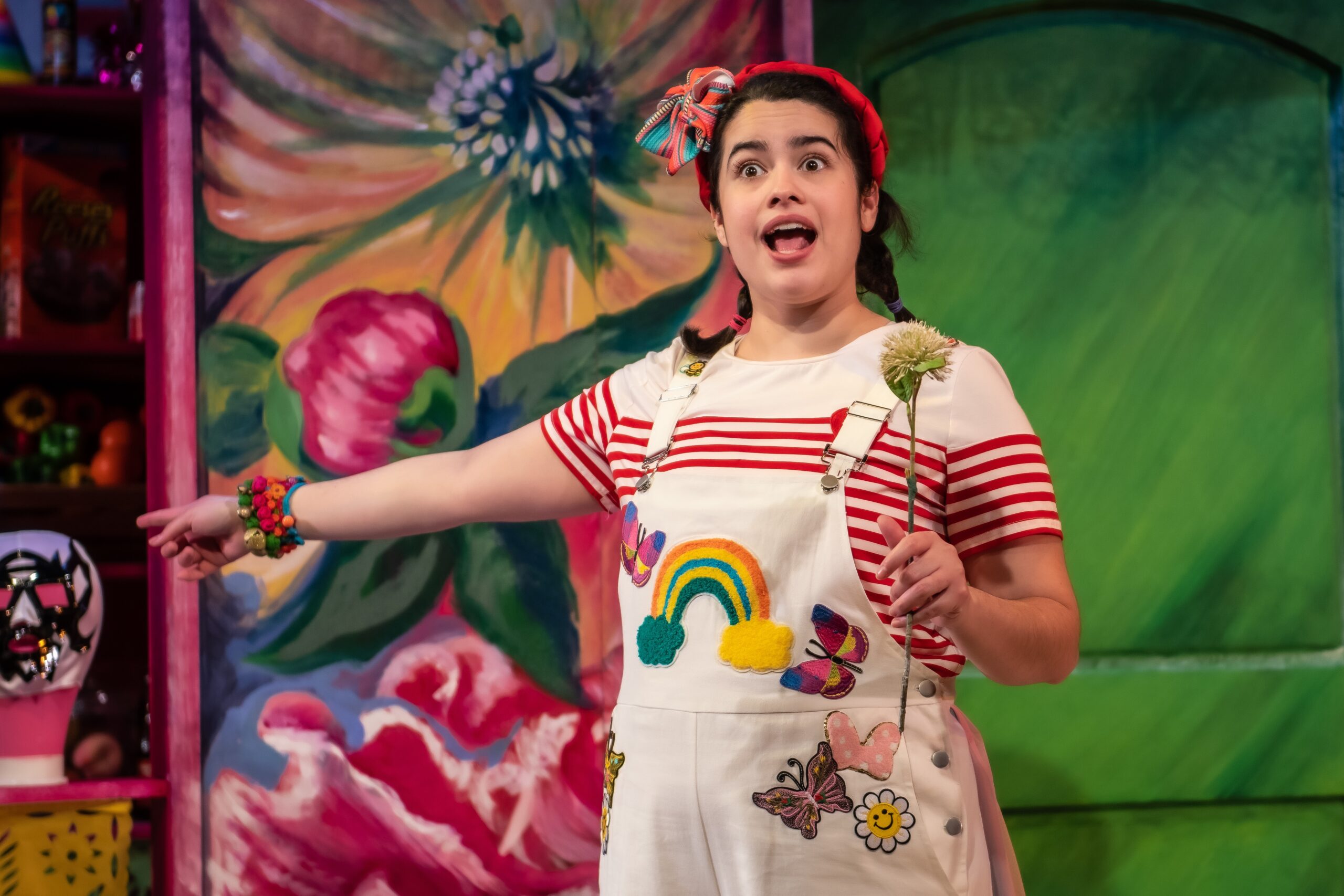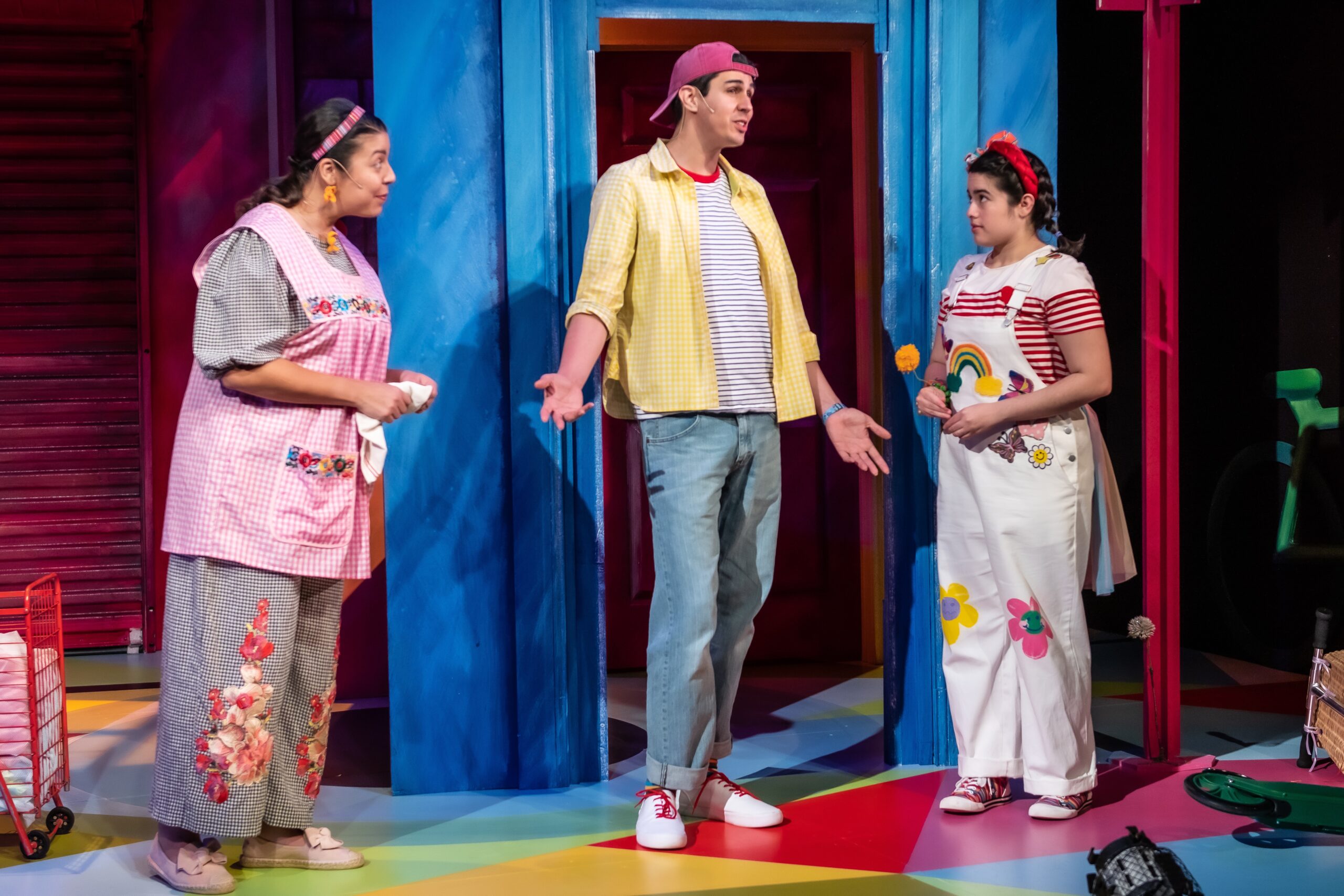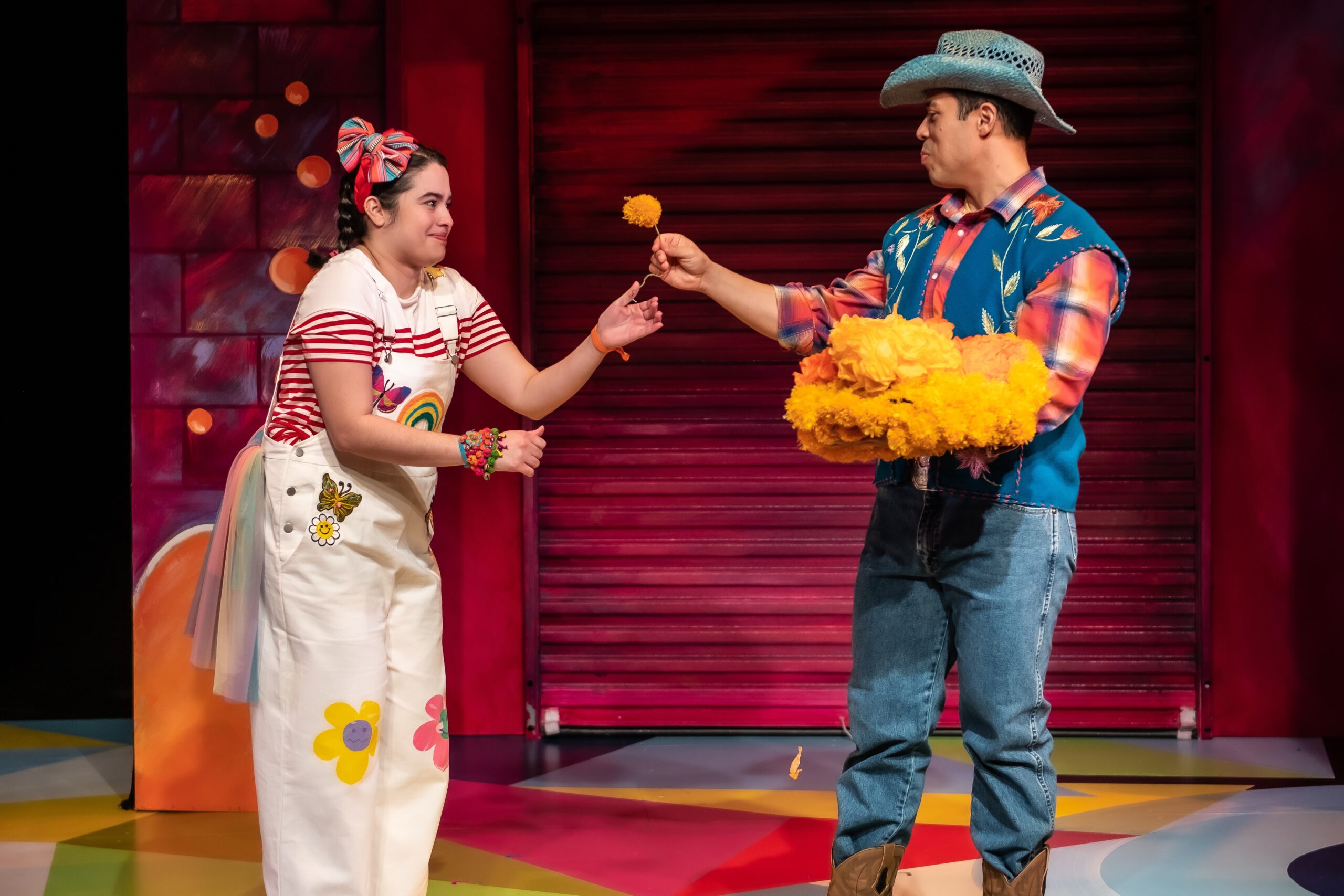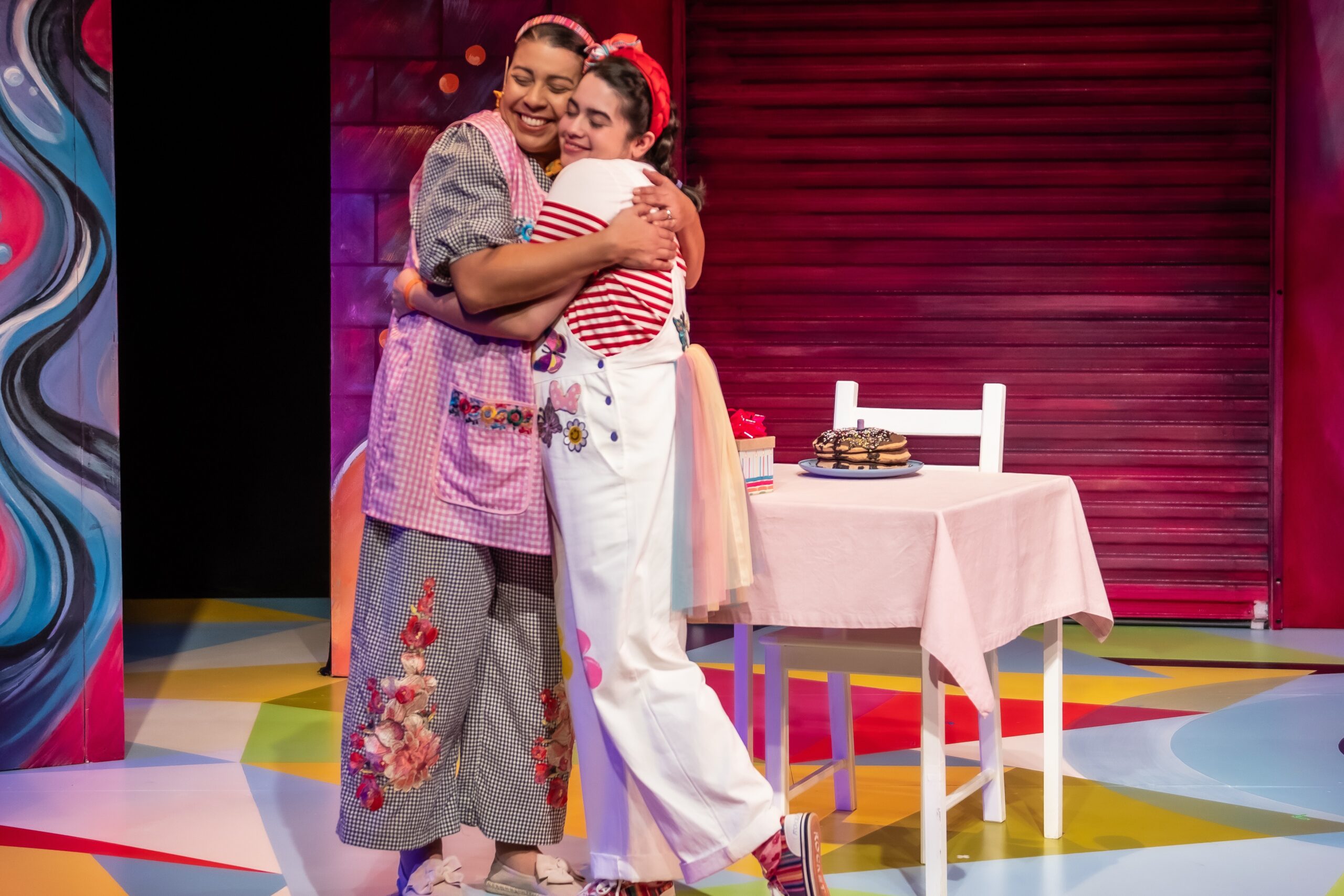 Artists
Cast / Creative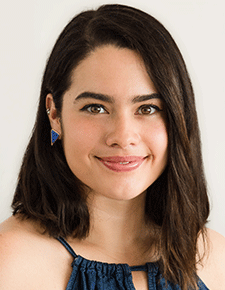 Maria Clara Ospina
Carmela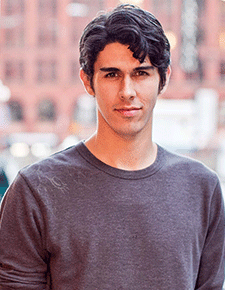 Adrian Cerrato
Big Brother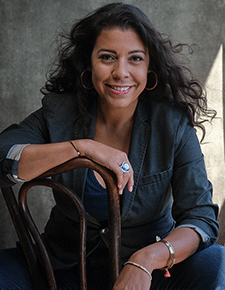 Jasmin Cardenas
Mamí/Ensemble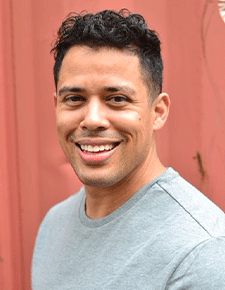 Christopher Jose Alamo
Papí/Ensemble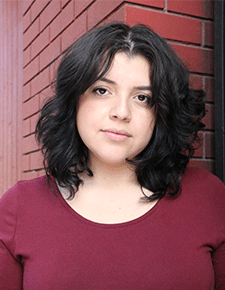 Antonieta Carpio
Understudy Carmela & Mamí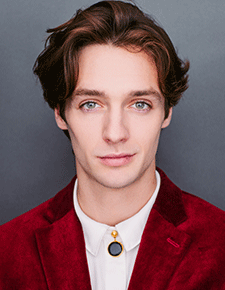 Jason Treviño
Understudy Big Brother & Papí
Production Team
Michelle Lopez-Rios Director
Alvaro Saar Rios Playwright
Elizabeth Stasio Stage Manager
Michelle Chesley Assistant Stage Manager
Regina García Scenic Designer
Jazmin Aurora Medina Costume Designer
Lonnae Hickman Properties Designer & Assistant Scenic Designer
Jason Lynch Lighting Designer
Christie Chiles Twillie Sound Designer & Composer
Joseph Swartz Assistant Sound Designer
Jacqueline Russell Co-Founder & Artistic Director, Chicago Children's Theatre
Will Bishop Director of Production, Chicago Children's Theatre
More Info
An Art Gallery exhibiting local Latinx artists will be hosted in SCT's lobby throughout the run of Carmela, in addition to some special events.
The Nepantla Cultural Arts Gallery
Founded in October 2018 by Jake Prendez & Judy Avitia-Gonzalez, The Nepantla Cultural Arts Gallery is a multi-use multi-cultural accessible arts gallery grounded in the Chicana/o Latinx arts traditions, located on the border of West Seattle and the White Center neighborhood. They host monthly art exhibitions focused on marginalized communities and communities of color, and offer an ever growing gift shop with unique collection of apparel, jewelry, handmade gifts, and amazing works of art by local and national artists.
Nepantla Mercado 
Saturday, Feb 18th @ SCT  | 12:00pm–4:30pm
The Art Gallery converts to the Nepantla Mercado for the first Saturday of Carmela! Artist-vendors will display work available for purchase; featured artists include Judy Avitia-Gonzalez, Cecelia DeLeon, Rafa Diaz, Maribel Galvan, Raquel Garcia, Eileen Jimenez, Carlos Martinez, Teresa Martinez, and Cherie Zeledon.
Story Drama + Block Printing Workshop
Saturday, February 25 @ at Nepantla Cultural Arts | 11:00am–12:30pm
Saturday, March 4 @ SCT |12:00pm–1:00pm and 3:30pm–4:30pm
Join artist Eileen Jimenez for a block printed workshop! Eileen's created original artwork inspired by the illustrations from Carmela Full of Wishes to craft block prints. After you stop at a station to create and color your own background, Eileen will guide you through selecting and printing with her Carmela blocks on top!
With a national reputation, Chicago Children's Theatre was founded in 2005 and is now Chicago's largest theatre exclusively devoted to children and families. In the last 18 years, CCT has produced 20 world premieres, many of which have enjoyed successful inaugural runs in Chicago and later productions at theatres across the US. CCT is proud to produce programs like The Red Kite Project, accessible shows for children on the autism spectrum, performances targeting visually or hearing-impaired youth, as well as offering free tickets to more than 5,000 low-income students each season. In 2017, CCT became the first TYA company in the US to win a National Theatre Award for the American Theatre Wing, creators of the Tony Awards.
Chicago Children's Theatre Staff:
Jacqueline Russell | Artistic Director
Will Bishop | Director of Production
Andrew Chien | Theatre Manager
Meagan Dilworth | Education and School Partnerships Manager
Ben Kaye | Guest Services Manager
Ben Koucherik | General Manager
Sam Mauceri | Director of Education and Access Programs
Matt Merrill | Director of Development
Sivan Spector | Education and Community Programs Manager
Jay Kelly | Public Relations Consultant
Sophia Medawar | Development Associate
Stephanie Muñoz | Marketing Apprentice
Maria Clara Ospina | Artistic and Production Apprentice
Chicago Children's Theatre, Carmela Full of Wishes 2022 Staff:
Assistant Lighting Design by Madeleine Reid
Assistant Scenic Design by Tara Huffman
Assistant Props Design by Camille Toshiko-Peotter
Production Stage Managed by Rebecca St. Hyss
Assistant Stage Managed by Anastar Alvarez
Assistant Stage Managed by Josh Ralph
Director of Production | Will Bishop
Scene Shop Director | Ann Davis
Scenic Supervisor | Chas Mathieu
Costume Supervisor | Ian Liberman
Wardrobe Crew | Charlene Walkanoff
Lighting Supervisor | Raphael Grimes
Assistant Lighting Supervisor | Madeleine Reid
Light Board Operator | Jordan Montgomery
Sound Supervisor | Spencer Meeks
Sound Cover | Jake Hartge
Sound Board Operator | Alanna Young