Details
It's never too late to re-discover the unbridled joy of play.
In this wordless, situational comedy, The Old Man, who lives alone, prepares to celebrate his birthday. To his surprise, the solitary festivities are interrupted when a playful Red Balloon floats into his apartment, shaking up his normal routine. The Balloon teases and delights the Old Man, reminding him the power of play, laughter, and friendship. Through spectacular physical comedy in the tradition of Charlie Chaplin, the two enjoy a surprising number of adventures.
Discussion Topics
Inspiration
Play
Friendship
Location
Eve Alvord Theatre
Age Recommendation
For Ages 3+
Running Time
Approx. 40 minutes. No intermission
Performances
This production has past.
"…short, simple, silly, superb."
– Pioneer Press
Media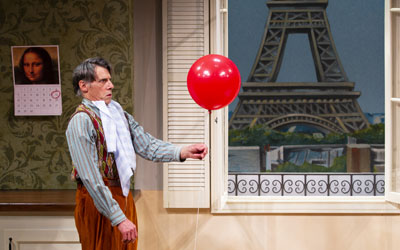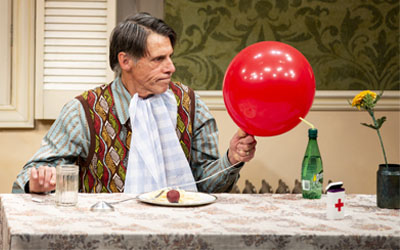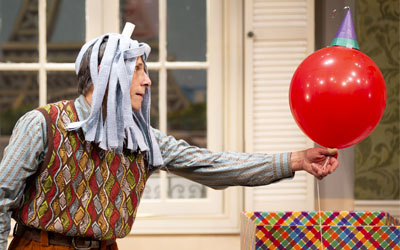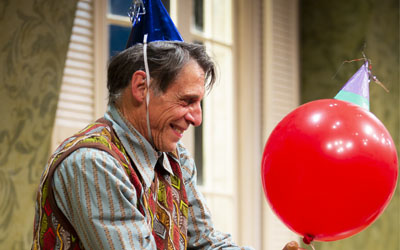 Active Audience Guide
Enjoy articles, activities, interviews, and behind-the-scenes photos in our Active Audience Guide!
Click here to view the Encore Program for this production.
Artists
Cast / Creative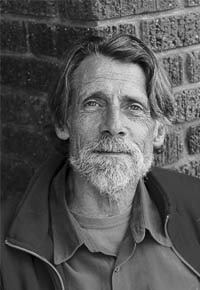 Todd Moore
The Old Man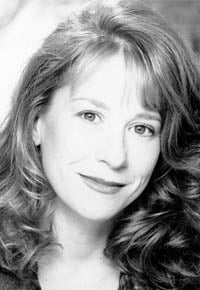 Vickielee Wohlbach
Understudy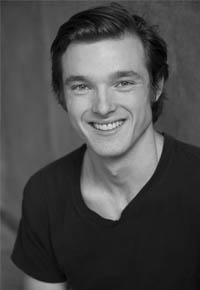 Evan Barrett
Musician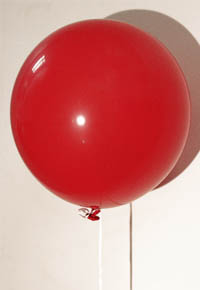 Red B. Loon
Balloon
Production Team
Michael B. Paul Stage Manager
Emma Pihl Production Assistant
Andrea Bryn Bush Scenic Designer
Sarah Burch Gordon Costume Designer
Chris R. Walker Sound Designer
Thorn Michaels Lighting Designer
Reading List
For Children:
Bird, Balloon, Bear
Il Sung Na
Skunk on a String
Thao Lam
A Birthday for Bear
Bonny Becker
Mr. Putter & Tabby Make a Wish
Cynthia Rylant
The Red Balloon
Albert Lamorisse
La La La: A Story of Hope
Kate DiCamillo
The Red Book
Barbara Lehman
A wordless book where a child finds a lonely red book lying in the street and brings it in from the cold. Inside the book is a map, and as you look closer there is a real child on a beach looking back at the first child. They see each other and the adventure of making friends begins.
For Adults Working with Children:
Great Big Book of Children's Games: Over 450 Indoor and Outdoor Games for Kids
Debra Wise
The Kid's Book of Simple Everyday Science
Kelly Doudna
Let's Get This Party Started: DIY Celebrations for You and Your Kids to Create Together
Soleil Moon Frye
Birthdays: Beyond Cake and Ice Cream
Nikki Tate and Dani Tate-Stratton
Around the world people celebrate birthdays in different ways. Not everyone eats cake, decorates with balloons, and plays party games. In this book we learn about some of the earliest birthday celebrations and how the day is celebrated around the world and in different stages of life.
Booklist prepared by Alicia Luoma
Seattle Public Library