Education Programs Faculty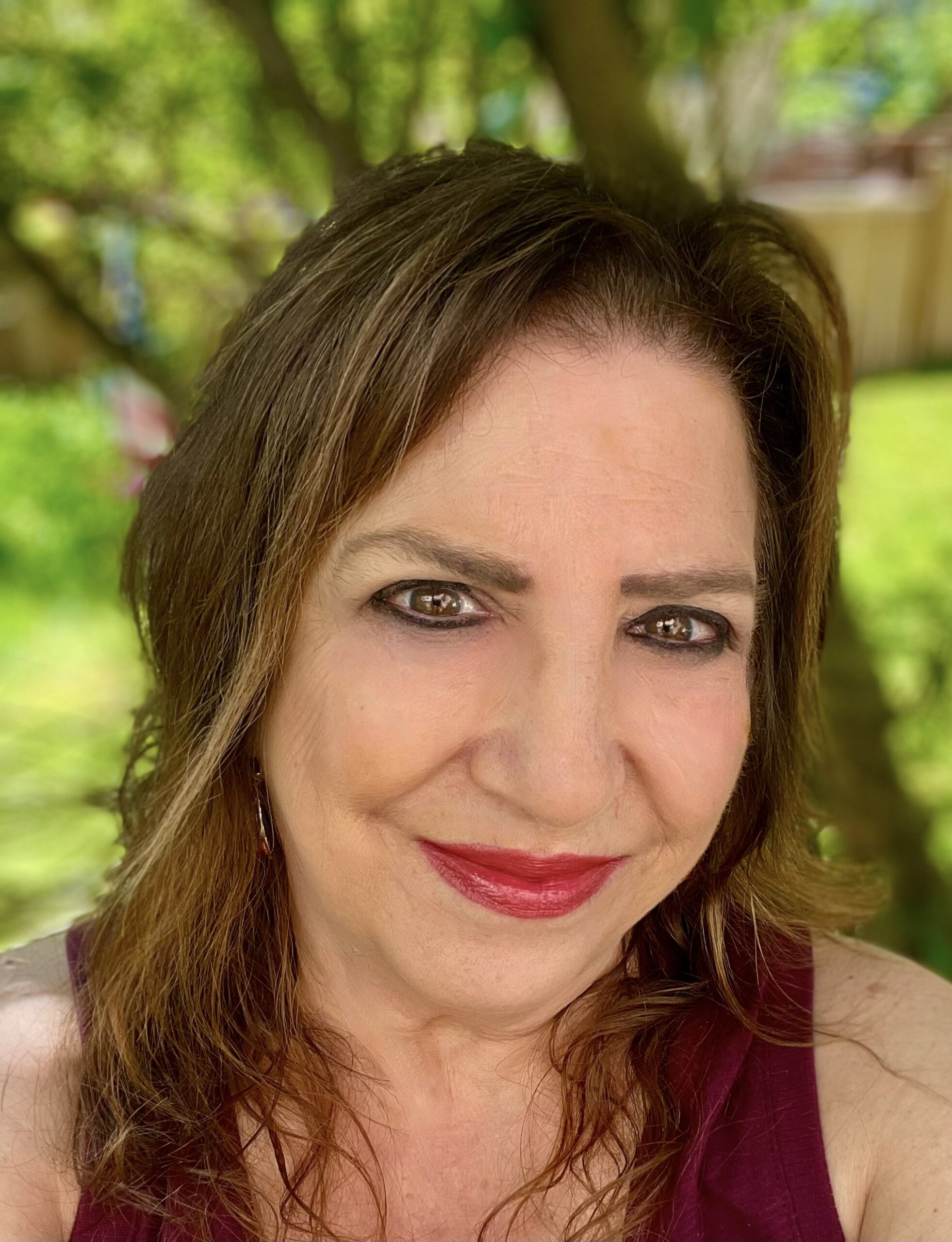 Angela Rinaldi
Teaching Artist
Angela Rinaldi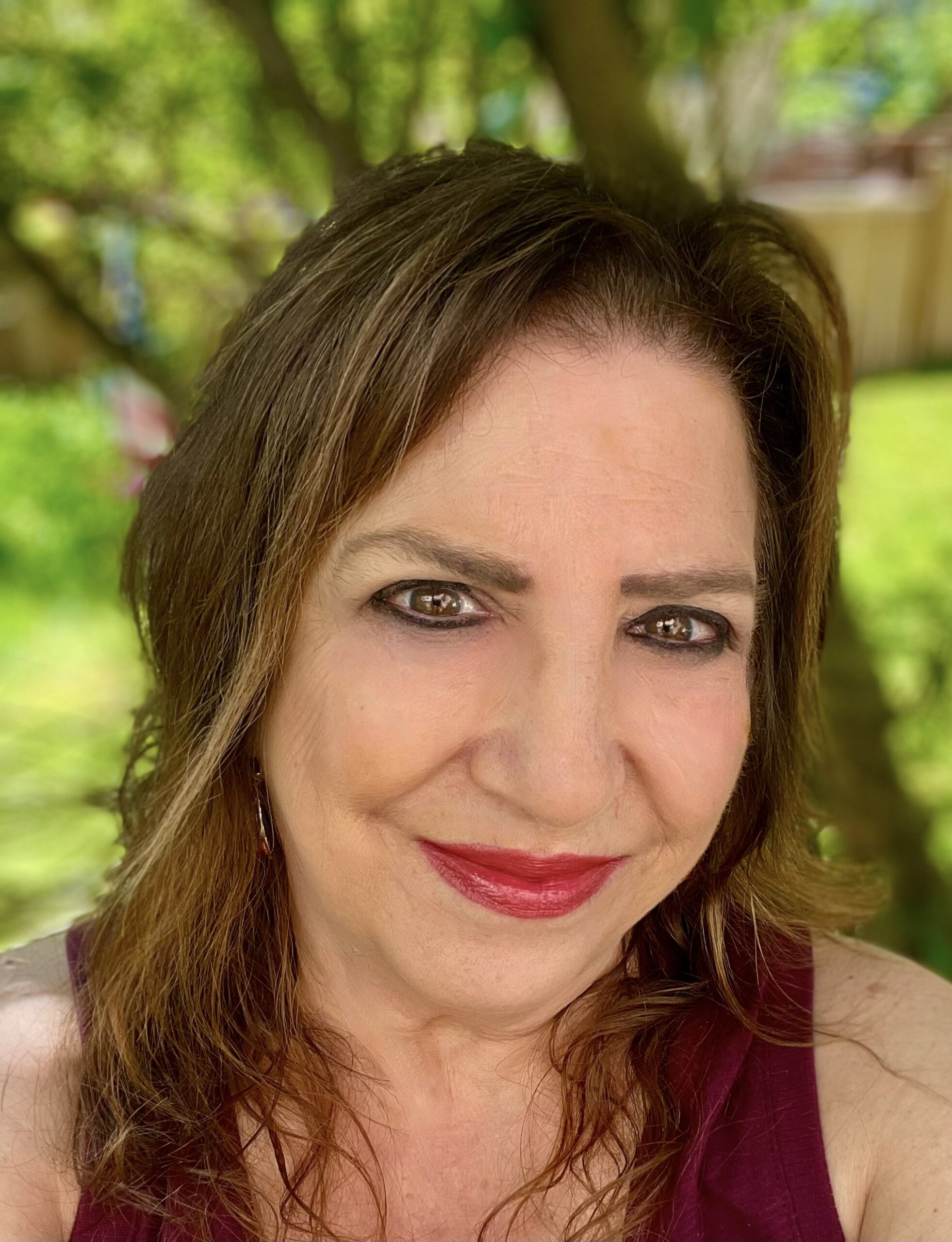 Angela Rinaldi (she/her) has been a Teaching Artist at Seattle Children's Theater since 2003, teaching Musical Theater, Actors Toolkit, Sketch Comedy and Drama Quest and directed Once on this Island for SCT's summer season in 2009. She studied dance at Cornish College and has taught theater classes at Youth Theater Northwest, Kidstage Everett, Stone Soup Theater, The Evergreen School, Spectrum Dance Theater, Evergreen City Ballet, and Whitman College Summer Dance Programs. Angela has served as Resident Music Director and Choreographer for Chinook Middle School and Bellevue High School and is excited to return with the BHS students to perform at the Edinburgh Fringe Festival in Scotland this summer. She has written Dracula, A Gothic Musical for BHS and it has been an annual production since 2015.  Angela has composed over 275 songs for Variety Plus Theater, which she cofounded with her husband in 1995, writing and producing original musical adaptations of classic children's tales. www.varietyplus.org. Angela currently serves as Principal Musician at Spectrum Dance Theater, Dance Musician at Pacific Northwest Ballet, Cornish College, and STG's Dance for Parkinson's.  As a proud member of the Musician Association Local- 76, she is promoting her Meditation and Ballet CD's which can be found on Apple Music, iTunes, and Spotify. www.angelarinaldimusic.com.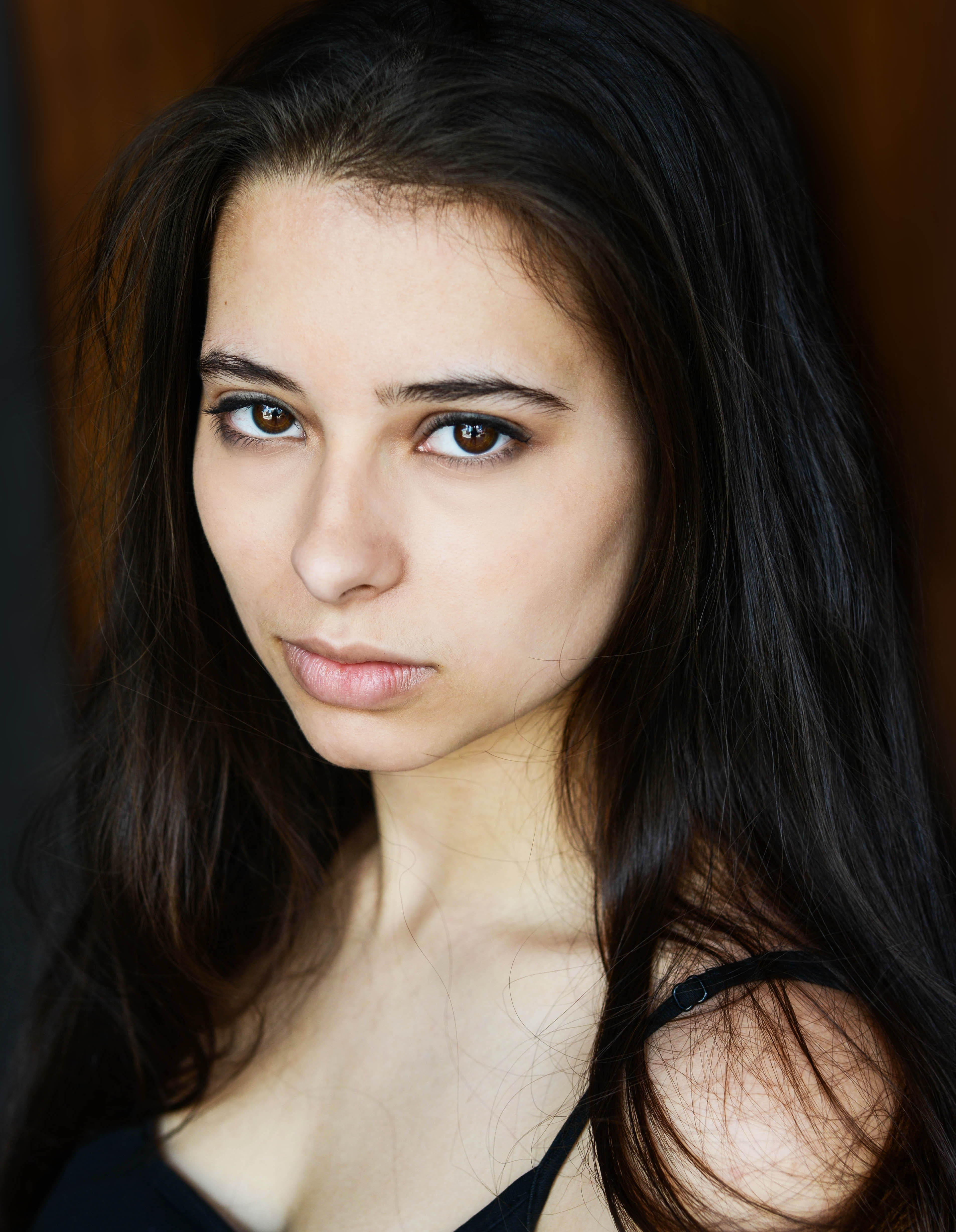 Beth Pollack
Teaching Artist
Beth Pollack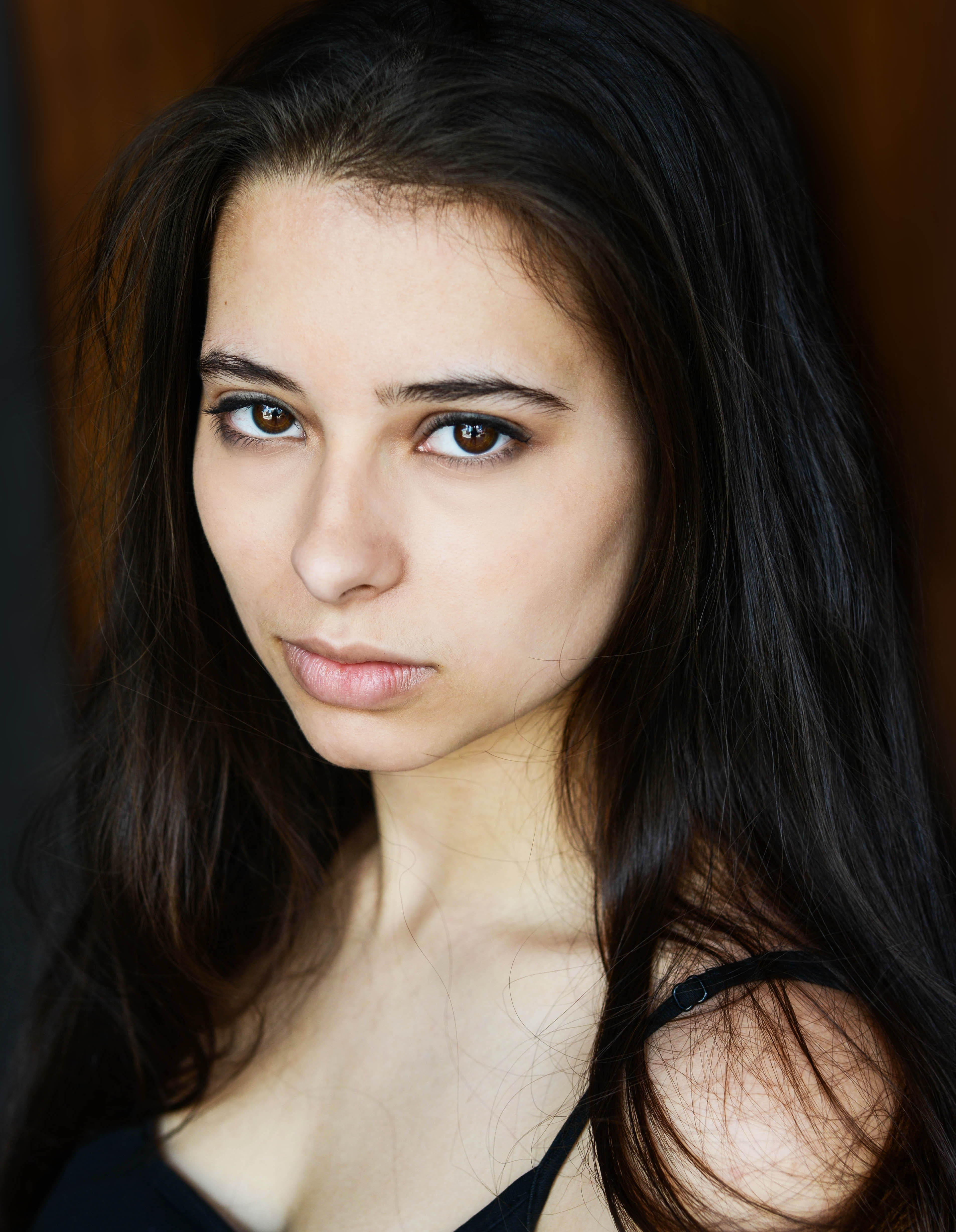 Beth Pollack (she/her) is a Seattle-based performer, dramaturg, teaching artist, and arts administrator. A longtime SCT collaborator, Beth is a graduate of SCT's Apprenticeship Program, and was both a Drama School Intern (Summer 2014) and a Drama School student. As an educator, Beth has worked with Seattle's Young Shakespeare Workshop, The 5th Avenue Theatre, Seattle Shakespeare Company, Book-It Repertory Theatre, Jet City Improv, ACT Theatre, and Dacha Theatre, where she is a proud company member. Beth holds a BA in Theatre Studies and the Historicization of Dramatic Literature from NYU's Gallatin School of Individualized Study and would be happy to explain what that means. More at www.beth-pollack.com.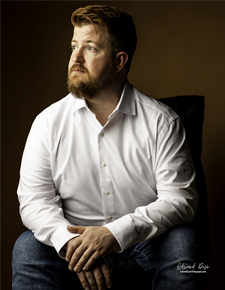 Buddy Todd
Teaching Artist
Buddy Todd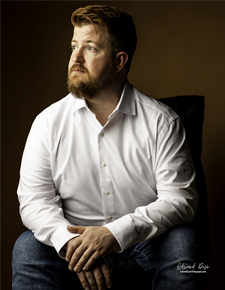 Buddy Todd (they/them) has been a local actor, director, and teaching artist for the last eight years, having worked in Shakespeare, musical theatre, improvisation, voice and movement, and more. Buddy just recently completed an MFA in Arts Leadership at Seattle University where they were inducted into the Jesuit fraternity, Alpha Sigma Nu.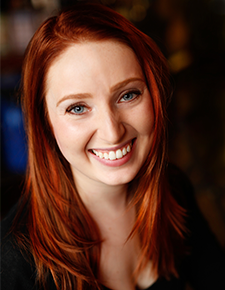 Carly Squires Hutchison
Teaching Artist
Carly Squires Hutchison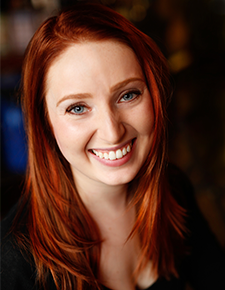 Carly Squires Hutchison (she/her) grew up at SCT and is honored to be a part of the team! Carly is a passionate teaching artist, director, and choreographer. She has been teaching drama, dance, and musical theatre with SCT since 2013, and choreographed for Drama School in 2013 and 2015. Carly has also taught with The Evergreen School, Creative Dance Center, Village Theatre, DASSdance, Foundry10, Backstage Dance Studio, Spectrum Dance Theatre, and at Central Washington University where she earned her BFA in Musical Theatre and Minor in Dance Performance. Carly has directed and/or choreographed all throughout the greater Seattle area. Additionally, Carly has performed locally with SCT, Village Theatre, StoryBook Theater, Taproot Theatre, Seattle Musical Theatre, Wooden O (Seattle Shakespeare), and SecondStory Repertory. Carly brings a buoyant and positive attitude to her teaching and loves seeing her students grow in their technical abilities as well as their life skills learned through the arts. She says, "The arts are a way to connect communities and get to know people from all different walks of life. While exploring our theatrical selves we are learning to work together, take turns, speak kindly towards ourselves and others, and have fun while trying something new. Sometimes trying new things can be scary, but if you're in a supportive environment it can be invigorating, and that's my goal!"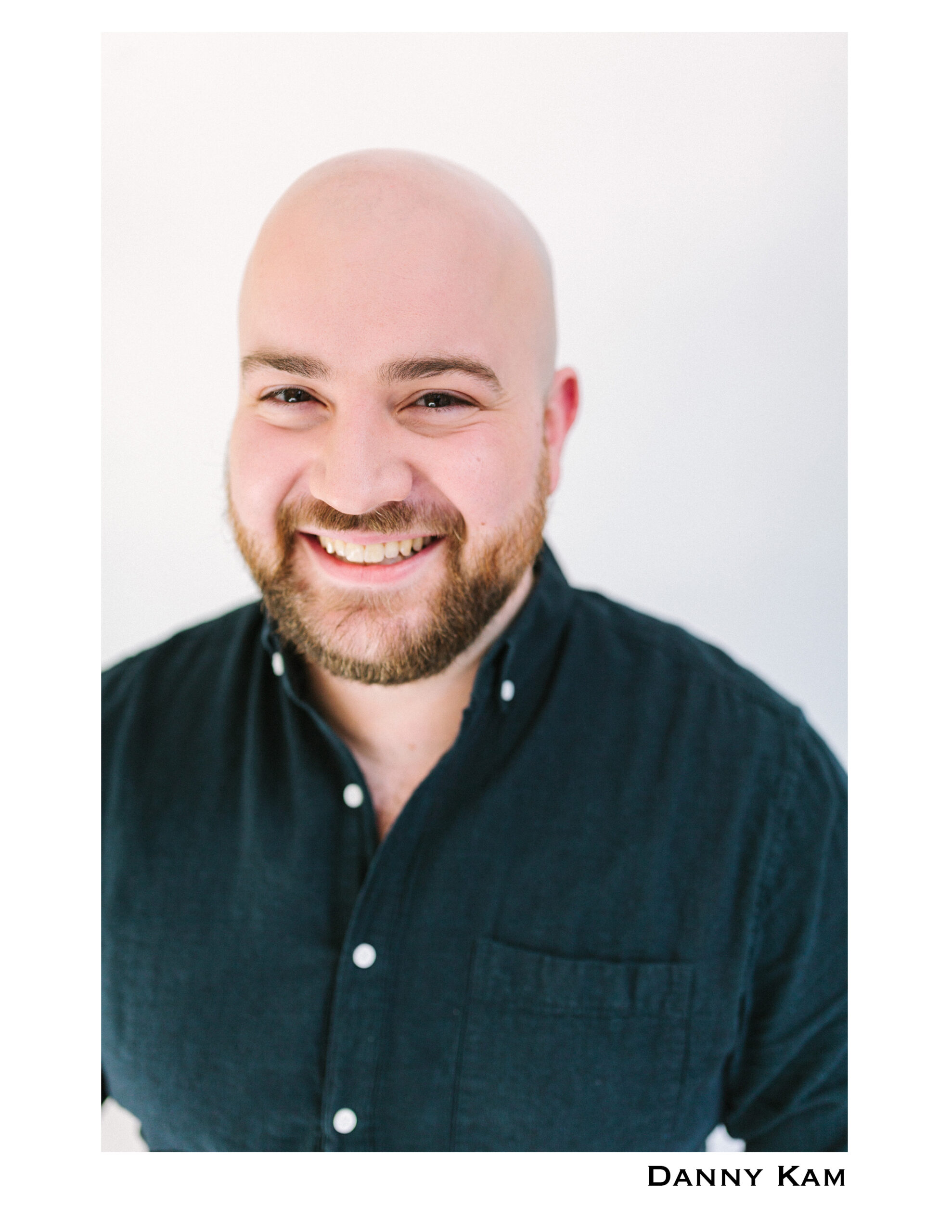 Danny Kam
Teaching Artist
Danny Kam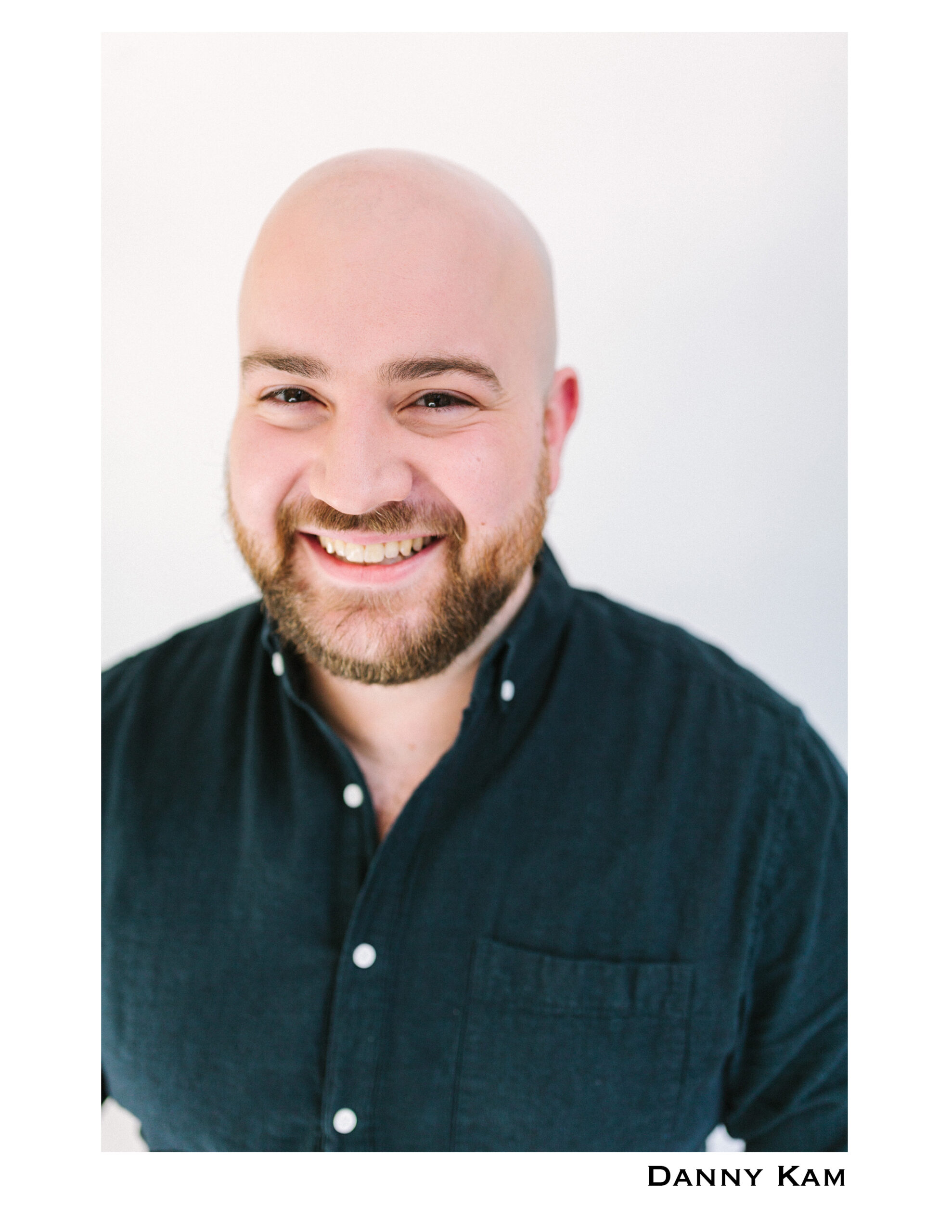 Danny Kam (he/they) is delighted to be back at SCT this summer. In addition to working as a musical director and voice coach, he has been seen on stages throughout the greater Seattle area. Recent credits include: Beauty & the Beast, West Side Story and Afterwords (The 5th Avenue Theatre), The 25th Annual Putnam County Spelling Bee, The Passage, ZM, String (Village Theatre) Chilifinger! and The Optimist (ACT) and a developmental workshop of Bruce (Seattle Rep).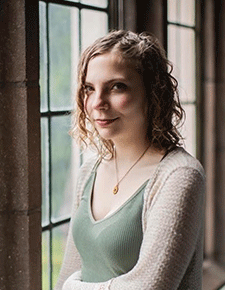 Darby Sherwood
Teaching Artist
Darby Sherwood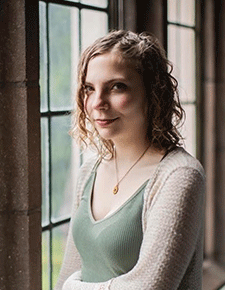 Darby Sherwood (she/her) is a playwright, dramaturg, director, and teaching artist from Aurora, Illinois. Her writing has been developed and produced at Seattle Opera, University of Washington School of Drama, Horizon Theatre, and others. Her work has been published in print anthologies and online literary magazines. As a teacher, one of her favorite things to do is write new plays tailored specifically to her students' interests and learning goals. Darby is participating as a librettist in Seattle Opera's Creation Lab for the second time this year. She is a recent graduate of the University of Washington School of Drama and has previously taught at Taproot Theatre, School of Performing Arts, Kidz Kabaret, and BAM Theatre. Her teaching style focuses on learning and practicing effective communication and dynamic storytelling.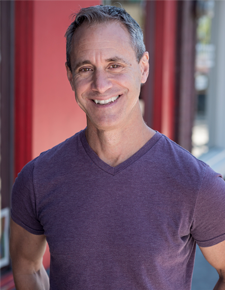 Dave Quicksall
Teaching Artist
Dave Quicksall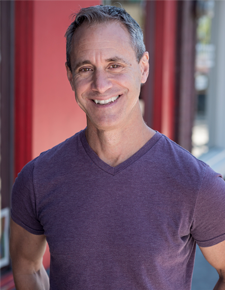 David Quicksall (he/him) has been a Teaching Artist in Theater for 30+ years. He received his MFA in Acting from UCLA and has worked professionally in the theater as an actor, writer, and director across the country. As a Teaching Artist, David trained with The Bernstein Center and its affiliate, the Nashville Institute for the Arts. David also taught for five years as a Wolf Trap Artist, working in Head Start Centers in both Nashville and at the Wolf Trap Center for the Performing Arts in Washington DC. In Washington state, David has been a Teaching Artist for Arts Impact, the Seattle Shakespeare Company, and for Seattle Children's Theatre. In 2020, David worked in partnership with Arts Impact and Creative Start to develop state-wide curricula for arts-infused lessons in theater and Social Emotional Learning. David has been a Teaching Artist and Actor at SCT since moving to Seattle in 1998. As an actor at SCT, his most memorable performance was in the 2011 and 2015 productions of "Robin Hood," with the 2015 production performing on Broadway at the New Victory Theater in New York City.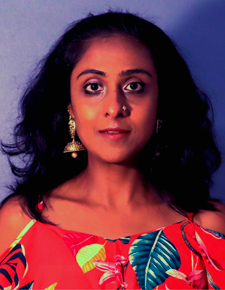 Divya Rajan
Teaching Artist
Divya Rajan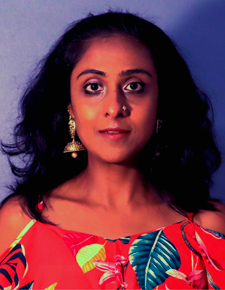 My name is Divya Rajan (she/her) and I am a creative practitioner - an inter- and multi-disciplinary performance artiste; my work is strongly driven by intuition and inspired by storytelling, rituals, healing & spirituality. I got acquainted with rituals while in my Amma's womb and, as I cooed in my cradle my Thatha (my grandfather) led me into the world of mythology & folklore. Theatre really had happened for the first time at the age of three when I participated in my first fancy-dress contest as a fortune-teller and predicted prosperity, wealth & success upon the judges. Several years on, one-woman performance storytelling continues to remain my forte. When I perform a story, there never is a fourth wall. I completed my MFA in Theatre Arts from Towson University in 2020 as I forayed into site-specific & immersive theatre. I am also a trained cinematographer, a certified Scuba diver and a Reiki healer. A cultural thinker-conduit, I have volunteered with the Embassy of India on several cultural projects through their India Student Hub initiative. I have lived & practiced art in Mumbai & Chennai in India, Manila (Philippines), and Baltimore (USA). I currently reside in the Seattle area with my husband, and we bond over hikes, gastronomy, and cinema. I take my creative explorations to individuals & collectives through my offerings at Epiphany Sutra – a world of rituals that I am building.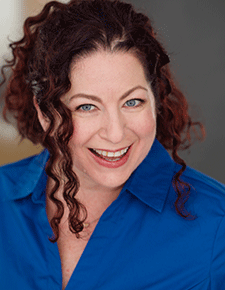 Ellen Dessler Smith
Teaching Artist
Ellen Dessler Smith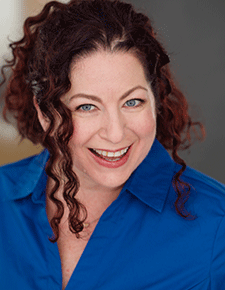 Ellen Dessler Smith (she/her) is a local actor/ director who has worked on many stages around town including (but not limited to): Village Theatre, Reboot, Seattle Musical Theatre, ArtsWest, Bainbridge Island Performing Arts, and is on the board of ReAct Theatre. She has toured schools around the country with Living Voices and Small Change Original Theatre. Is a teaching artists for Stone Soup Theatre and works with The Criminal Justice Training Center, UW Medical Center, Effective Arts, and Life Center NorthWest as a scenario actor. She rounds out her theatre work with being a voice over artist and emcee.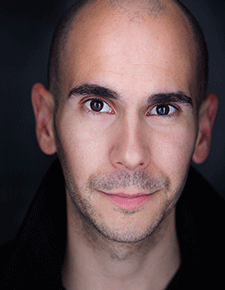 Felipe Bonilla
Teaching Artist
Felipe Bonilla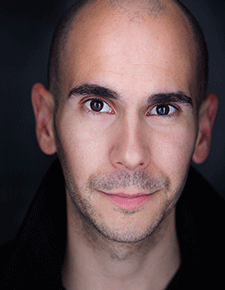 Felipe Bonilla (he/him) is an actor, comedian, performer, creator, and teacher with a focus on Acting Techniques and Comedy. He studied the Method with Academy Award Nominated Actress Jill Clayburgh, Hagen Technique with legendary actress Uta Hagen herself, and under the tutelage of Larry Moss. Comedy: Improv from the standpoint of the Upright Citizen Brigade School & Stand-up at NYU and various comedy clubs in NY. With a professional career spanning over three decades in New York City, Felipe has worked with companies like Soho Rep, New York Theatre Workshop, and The Public Theater both off and on Broadway. He holds a BS in Business from CESA University (Colombia), an MFA from Casa del Teatro Nacional (Colombia), and an MA in Performance Studies and Acting from New York University's Tisch School of the Arts.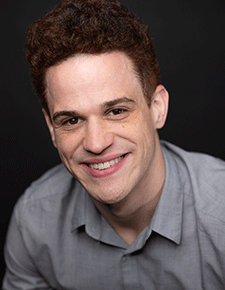 James Schilling
Teaching Artist
James Schilling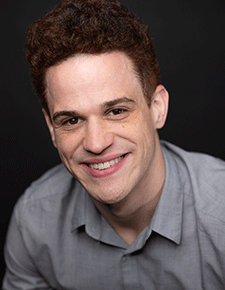 James Schilling (he/him) is an actor, playwright, and educator based in Seattle, WA. He has taught with Village Theatre KIDSTAGE in Everett and with Seattle Children's Theatre, and has participated for several years in Freehold's Engaged Theatre Tour to bring shows and workshops to incarcerated people throughout Washington. He is honored to return to SCT and share his passion for collaborative storytelling and for education surrounding mental health and social emotional wellness through theatre. James earned his B.F.A in Theatre - Original Works from Cornish College of the Arts in 2018 and is an avid tabletop roleplayer.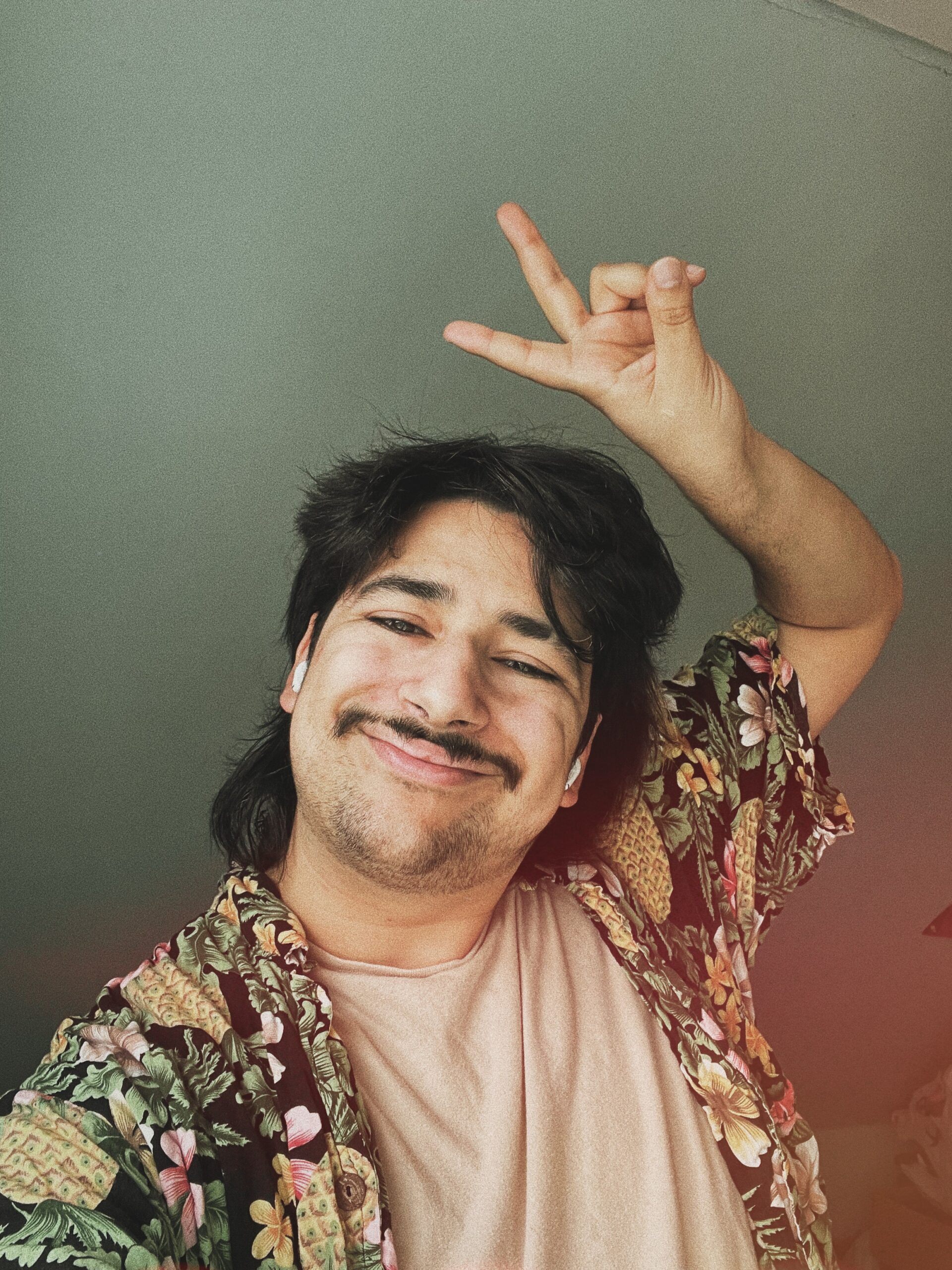 Jay Chavez
Teaching Artist
Jay Chavez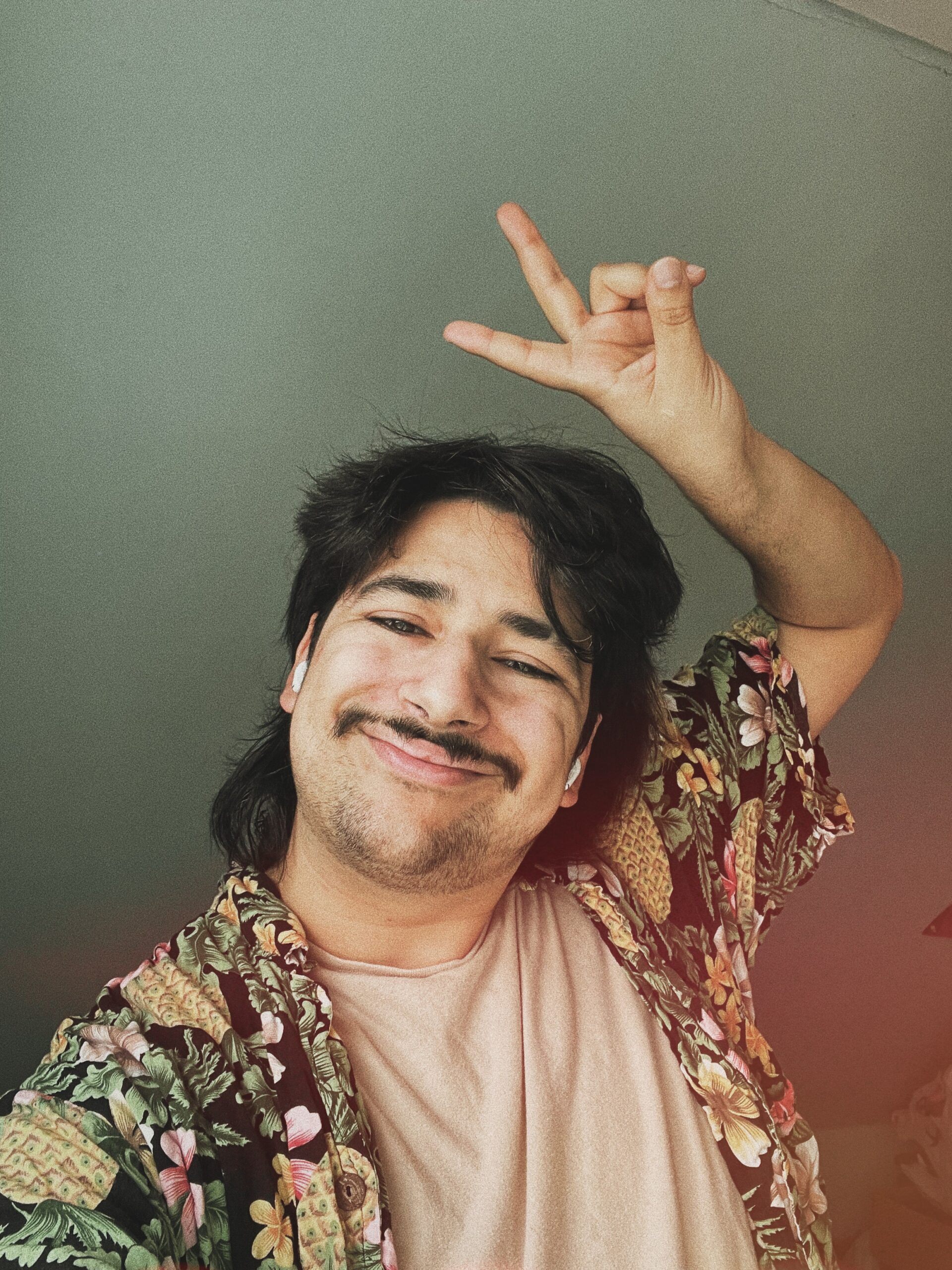 Jay Chavez (they/them) is a Seattle based playwright, educator, and all around theatre maker. Through the power of Red Bulls they earned a BA in Theatre from Western Washington University, concentrating in Directing, Dramatic Writing, and Education. They are the founder and artistic director of Haus of Hazard Theatre Productions which does free theatre in the PNW. They were crowned the unofficial title of Lil' Miss Kennedy Center for their play "how to clean your room (and remember all your trauma)" which was awarded The KCACTF National Undergraduate Playwriting Award 2020 and the David Mark Cohen National Award in 2021. "how to clean" is featured in the Methuen Drama Book of Trans Plays, a first of it's kind anthology of Trans plays written by Trans playwrights for Trans people. It's been over two decades and Jay is still chasing the knowledge of how wind works. As a freelance teaching artist they have taught with ACT's Young Playwright Program in 2019, Fairhaven Middle School's after school program in 2018-2019, and as a Teaching Assistant in Western Washington University's Playwriting Program in 2018-2021. When they aren't working, they love to drink coffee, write bad adaptations of classic plays, and cooking delicious meals their mother describes as "too spicy". They are super excited to work at Seattle Children's Theatre and bring joy and compassion to theatre.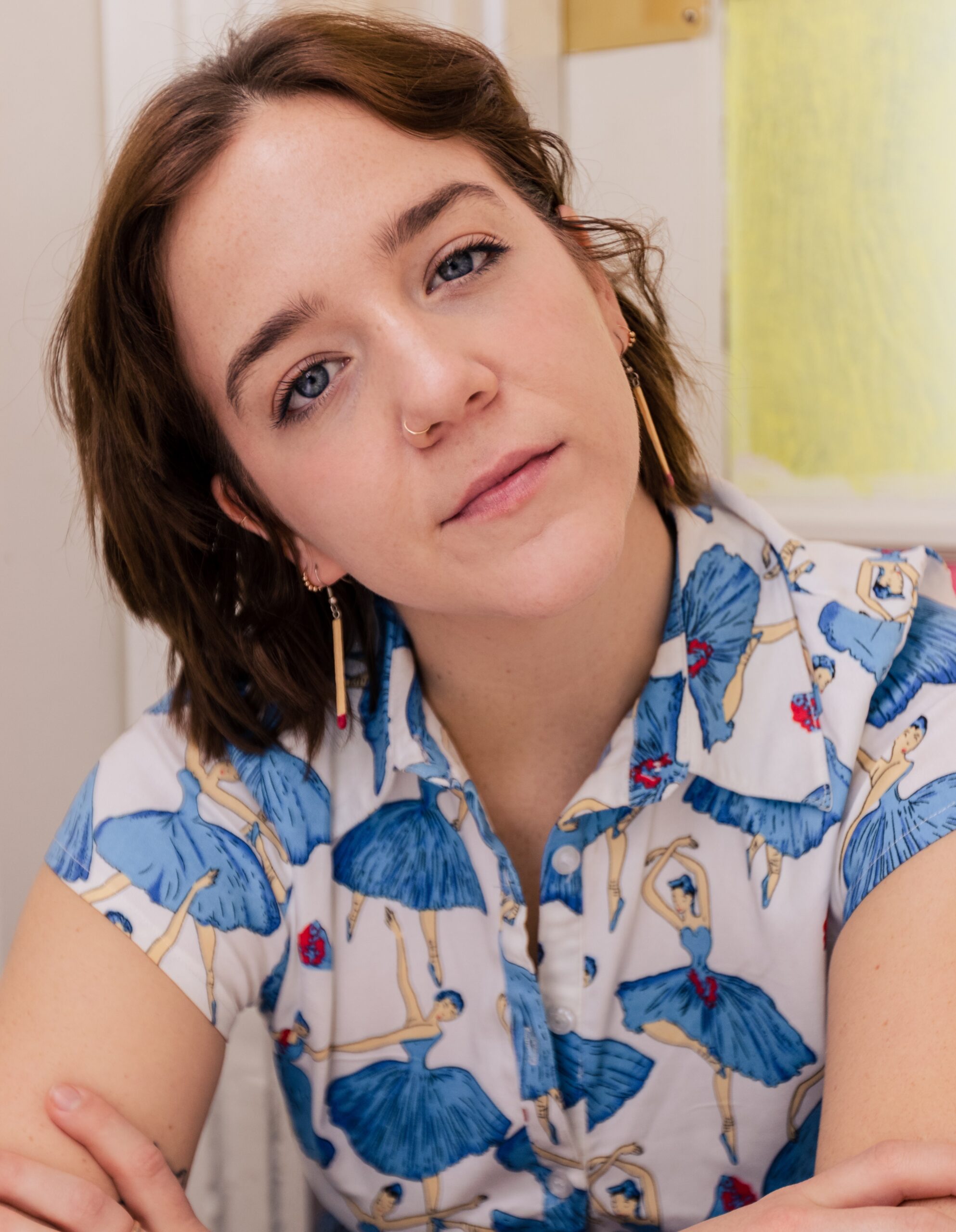 Jayne Hubbard
Teaching Artist
Jayne Hubbard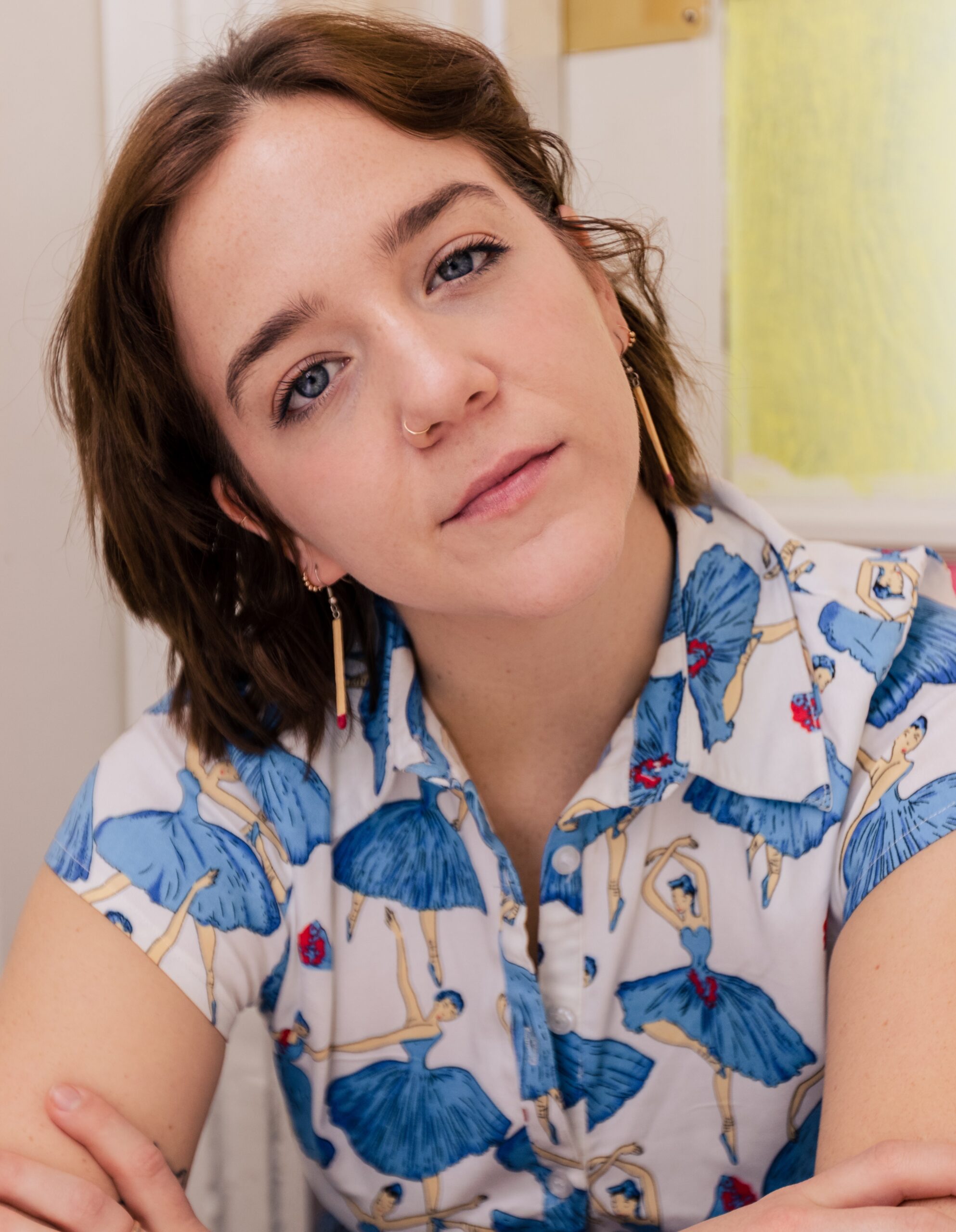 Jayne Hubbard (she/they) is a theatre educator, director, playwright, and actor in the Seattle area. In 2019, they graduated from Seattle Pacific University, concentrating in Theatre Performance and Music. They specialize in teaching acting 101, text work, audition technique, viewpoints, and physical theatre. Jayne believes that every classroom is a place for embracing risk and vulnerability while maintaining physical and emotional safety. Outside of their work with SCT, Jayne teaches for Seattle Shakespeare Company and Taproot Theatre Company.  When not doing theatre-y things, you can find Jayne playing pinball or playing with their cat, Boop. jaynehubbard.com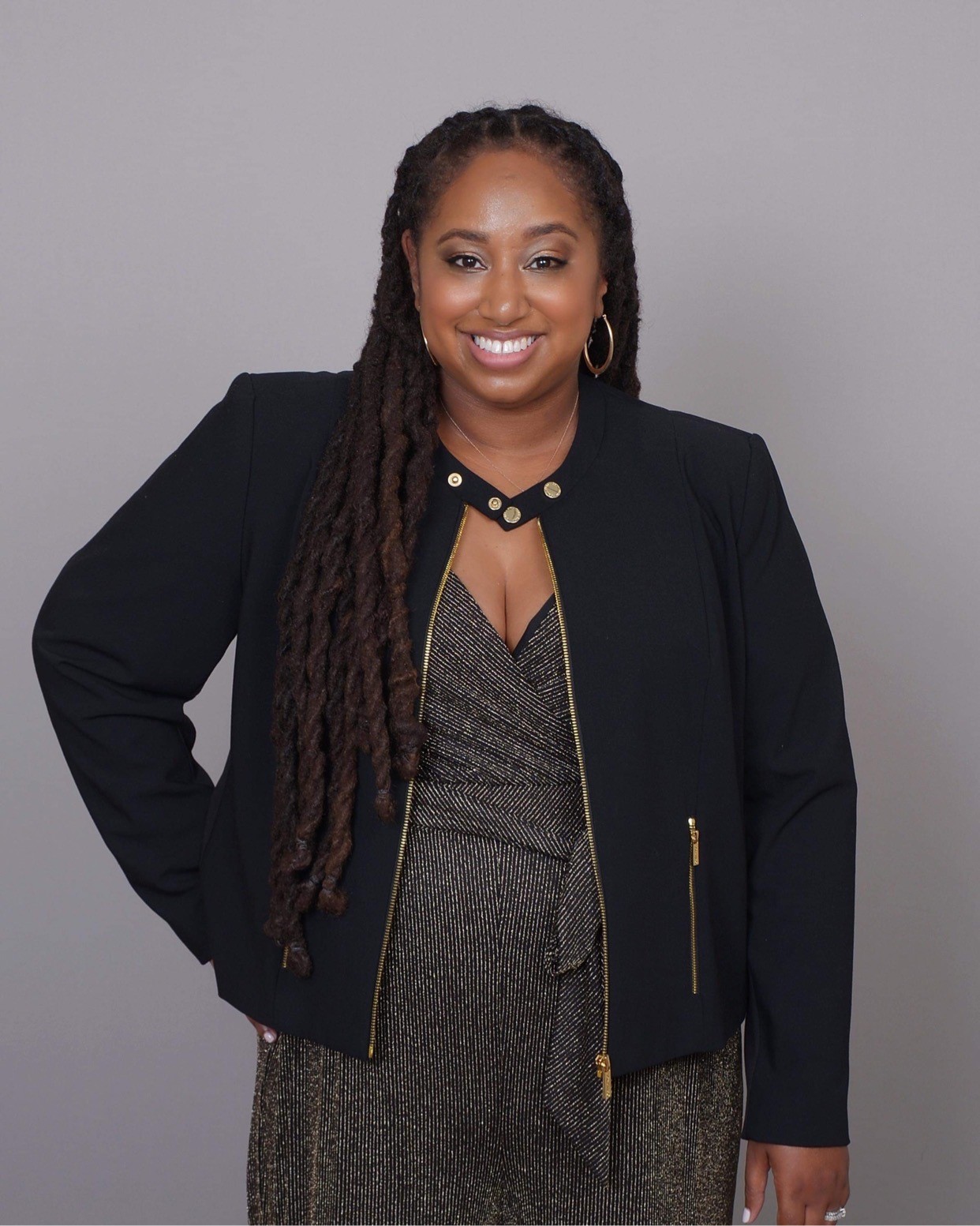 Jessica Evotia Andrews-Hall
Guest Artist & Pianist
Jessica Evotia Andrews-Hall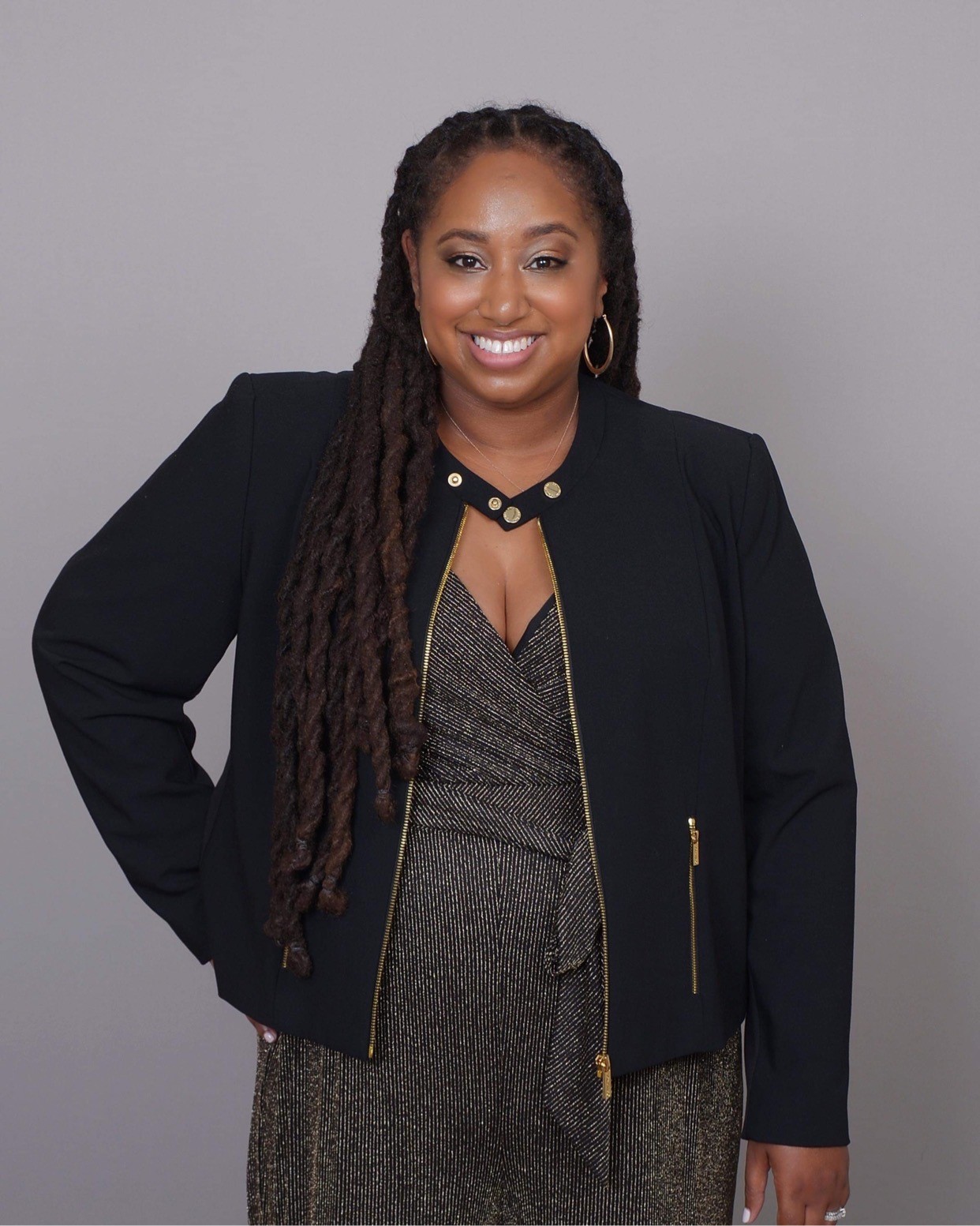 Jessica Evotia Andrews-Hall is an award-winning pianist who is in demand as a collaborative performer, teaching artist and arts advocate. Her past teachers include Michi North, Dr. Peter Mack, Dr. Rebecca Steele, Francis Walker-Slocum and Dr. Karen Walwyn. Under their guidance, she has performed at venues like Carnegie Hall, the White House and Benaroya Hall. In 2011, Jessica became a Seattle Symphony teaching artist where she was an early education childhood specialist and created music curriculum for babies and preschool. She also led Carnegie Hall Link Up residencies that taught hundreds of students to perform along-side the orchestra. She also helped homeless families write and record songs with Seattle Symphony musicians for their children during The Lullaby Project. In 2013, she was featured in a traveling museum exhibit called Treemonisha: Celebrating African Americans in Classical Music. In 2019, Jessica became a pianist for the Pacific Northwest Ballet and recently completed her third tour with the Seattle Opera. As an avid arts advocate, Jessica uses music to inspire, motivate and empower people. She is the owner of JAM Studios which is a large vibrant piano studio where she teaches private and group lessons for ages two to senior citizens. Jessica is on faculty at Music Works Northwest where she created a popular Parent & Me group piano class, and her Creative Keyboard summer camps sell out every year. As a Steinway teacher and educational partner, Jessica has been teaching piano for over a decade and her students have gone on to music conservatories, competed on nationwide televised competitions, performed on Broadway in NYC, and pursued professional music careers. Jessica has an equal passion for providing quality arts education and lighting up the concert stage and she feels extremely fortunate to be doing both every single day! www.jessicaandrewsmusicstudio.com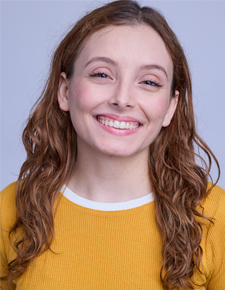 Jo Ben-Shmuel
Teaching Artist
Jo Ben-Shmuel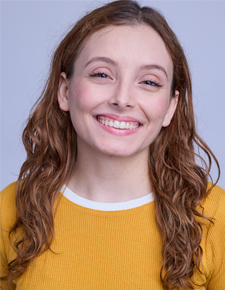 Jo Ben-Shmuel (she/her) is a Seattle-based actor and teaching artist who centers queer joy, accessibility, and compassion in her work. Originally from the San Francisco Bay Area, she earned a Bachelor of Fine Arts in Musical Theatre from Cornish College of the Arts, and has been involved in theatre since early childhood. She is dedicated to honoring the queer experience as that of joy and educating students of all ages on the importance of generosity in theatremaking.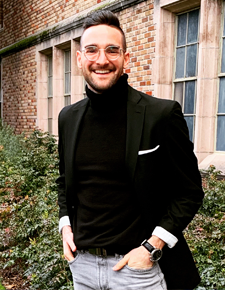 Jonathan M. Rizzardi
Teaching Artist
Jonathan M. Rizzardi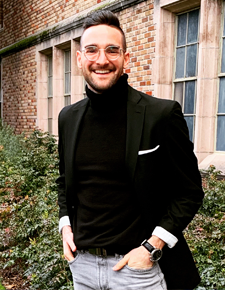 Jonathan M. Rizzardi (they/he) is a Seattle-area performing artist and theatre historian. After moving from Washington, D.C. to begin their PhD in Theatre History and Theory at the University of Washington School of Drama, Jonathan has continued to teach youth theatre, act, facilitate teacher training programs, and develop arts integration curriculum here in the PNW. Jonathan earned his BA and Master of Arts in Teaching at St. Mary's College of Maryland where he was winner of the Margaret Eagle Dixon Award in Literature and Maryland's Teachers of Promise distinction. A former public school teacher, Rizzardi was member of the Maryland State Department of Education's Fine Arts Education Advisory Panel, a Professional Learning Community Leader in St. Mary's County Public Schools, curriculum writer with Lindamood-Bell Learning Processes and Education Closet, arts administrator with Round House Theatre, and is a current contributor to the UW School of Drama Equity, Diversity, Inclusion, and Access Task Force. Jonathan has additionally taught with Imagination Stage, Everyman Theatre, Young Playwrights' Theater, The Bell Tower Theatre, and as a guest artist in numerous DC/Maryland/Virginia public schools. On stage, Rizzardi has worked with Monumental Theatre Company, Theatre Prometheus, Source, Dacha Theatre, Tenth Muse Productions, Kensington Arts Theatre, Watermelon Inc., IStage, RHT. He hopes to support the educational and artistic aspirations of children of all ages!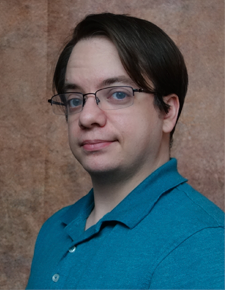 Kai Winchester
Teaching Artist
Kai Winchester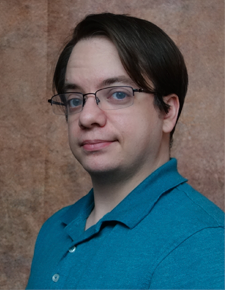 Kai Winchester (he/him) is a Pacific Northwest native currently living in the Tacoma area with his service dog. Thanks to an early start in Deaf theater through a previous educational program at SCT, Kai has worn many hats in a variety of stage productions – actor, writer, ASL coach, workshop facilitator, and backstage jack-of-all-trades. He holds a BA in K-12 education from Western Governors University and a Masters in Deaf Education from University of Arizona, and maintains a current WA state teaching certificate. When not meddling in theater affairs or teaching, he enjoys reading, trying to write the next great American novel (and failing), and tabletop puzzles and games.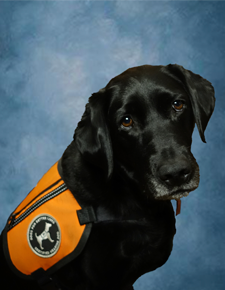 Pala Winchester (Kai's Service Dog)
Teaching Artist
Pala Winchester (Kai's Service Dog)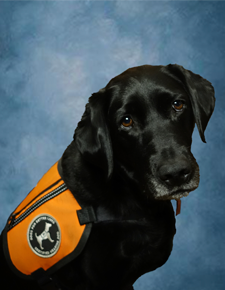 Pala Winchester (she/her) is a service dog trained by Dogs for Better Lives in Oregon and has been partnered with Kai Winchester since Christmas of 2016. She is an old hand at the theater and teaching business, and enjoys laying on her blanket and watching people be creative! When not working, she loves tummy rubs, treats, and destroying squeaky toys.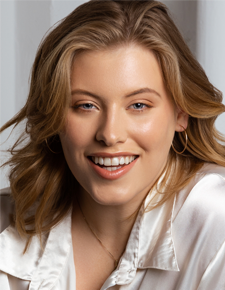 Kaley Hinrichs
Teaching Artist
Kaley Hinrichs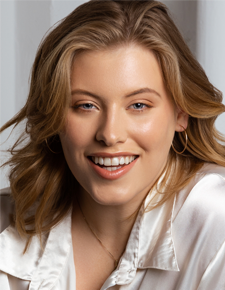 Kaley Hinrichs (she/they) is a teaching artist originally from Lincoln, Nebraska. She began her journey with SCT as a teaching artist intern and has loved living in Seattle since. They studied theatre education and entrepreneurial management at Ball State University. She enjoys igniting spaces that are playful, innovative, and student-centered. They are passionate about social/emotional wellness and mental health awareness through theatre education. She also has a background in theatre administration, community engagement, modeling, directing and performing.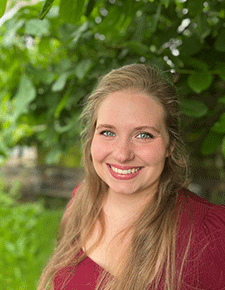 Katie Beddoe
Teaching Artist
Katie Beddoe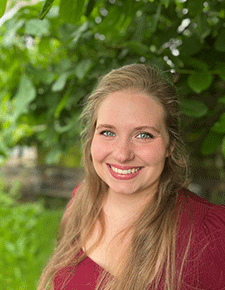 Katie Beddoe (she/her) is excited to join the teaching artist team at SCT! She has a deep passion for process-based theatre arts. Her classrooms always have a forefront focus on social justice, mental health, and the creative ownership of young people.
Katie grew up performing in Kitsap County and graduated from Western Washington University in 2017 with her BA in Applied Theatre after the completion of her apprenticeship with Doorstep Arts in Devon, U.K. Since then she has taught with The Creative Dance Center, The Evergreen School, Bainbridge Performing Arts, and started her own troupe before the Pandemic.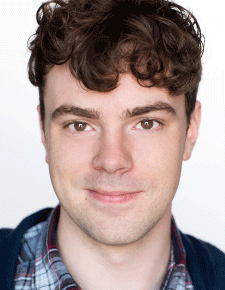 Kenyon Meleney
Teaching Artist
Kenyon Meleney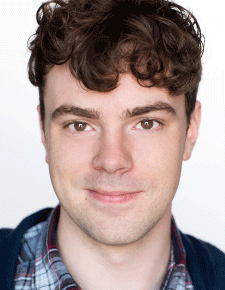 Kenyon Meleney (he/him) is an performer, writer, teacher, and all-around creative born and raised in Seattle. Having come up through SCT's Drama School and various other theaters in the area, he went on to earn his BA in Theater from Occidental College in Los Angeles. Before and after graduating, he taught acting and Shakespeare around both Seattle and LA, including Taproot, Harlequin, and A Noise Within, until deciding to pursue an MFA. In a complete about-face, Kenyon was thrust into the world of devised performance and education with The Pig Iron School in Philadelphia, and hasn't looked back. Combining a plot- and objective-driven theater background with a formal education in more abstract ways of creating has manifested in a deep passion for original storytelling, world-building, and character-creation. When he's not teaching or performing, Kenyon is working on a sci-fi radio drama, playing D&D with his friends, or hiking amongst giant trees. Coming up, his MFA capstone project, "The Tri-State Coalition for Symmetrical Intelligence presents the Very Large Magnet Quenching Particle Collider Grand Opening Ceremony" will see a return with performances in fringe festivals around the country next year. Coming back to SCT is a wild blast from the past and he's thrilled to be returning as a teaching artist!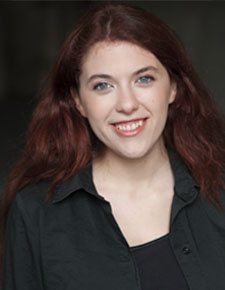 Kyleigh Archer
Teaching Artist
Kyleigh Archer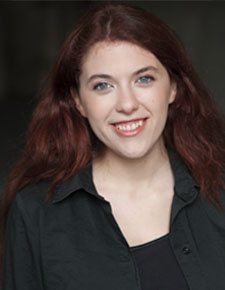 Kyleigh Archer (she/they) is a director, designer, puppeteer, and theater teaching artist. Graduated from Cornish with B.F.A in Theatre, in both the acting and technical realms; they have spent the last 8 years working with school districts and non-profits to bring the joys of theater, story telling, and improv to students. They are currently the Artistic Associate at Broadway Bound and a teaching artist at Seattle Children's Theatre.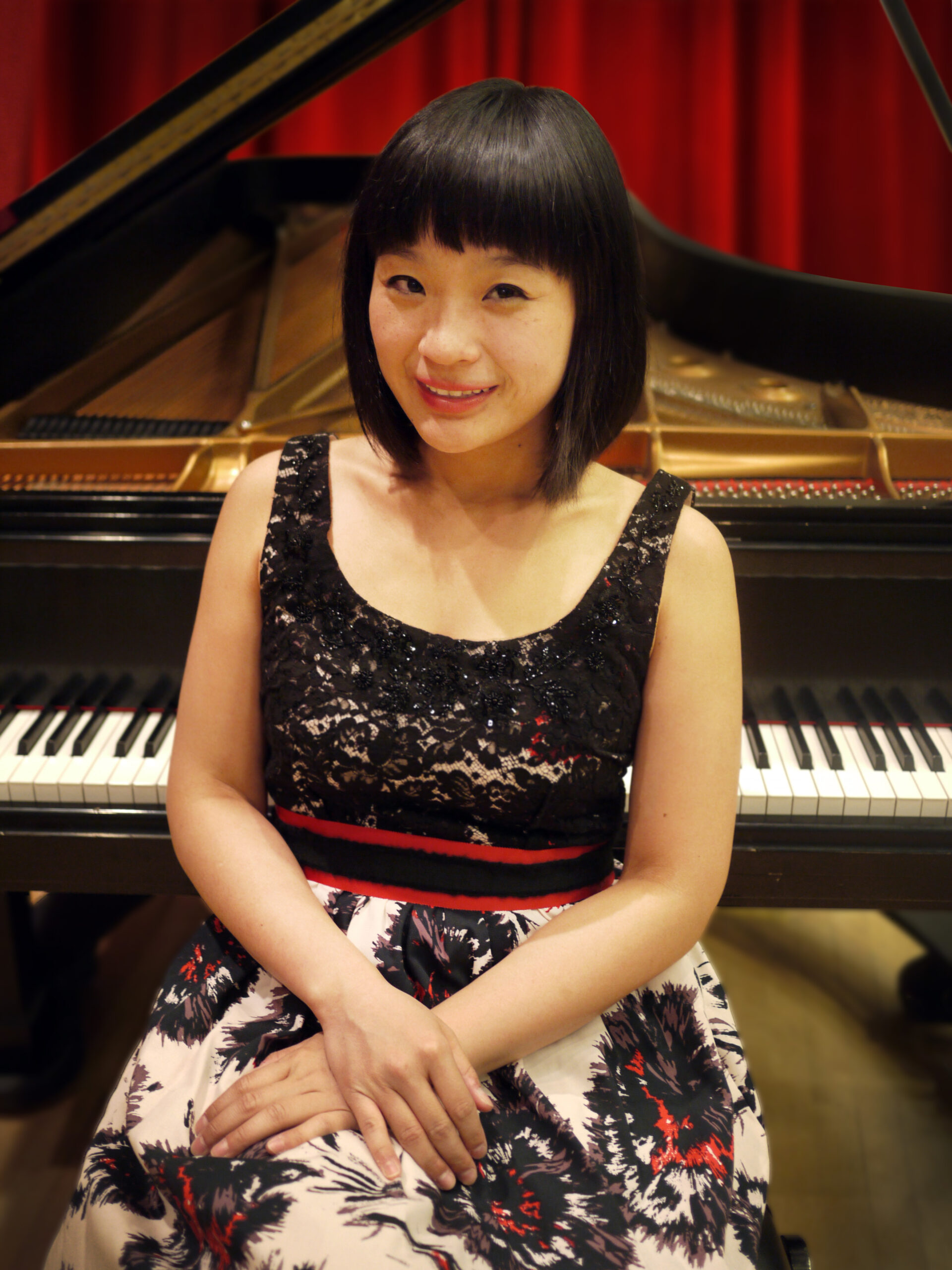 Li-Cheng Hung
Guest Artist & Pianist
Li-Cheng Hung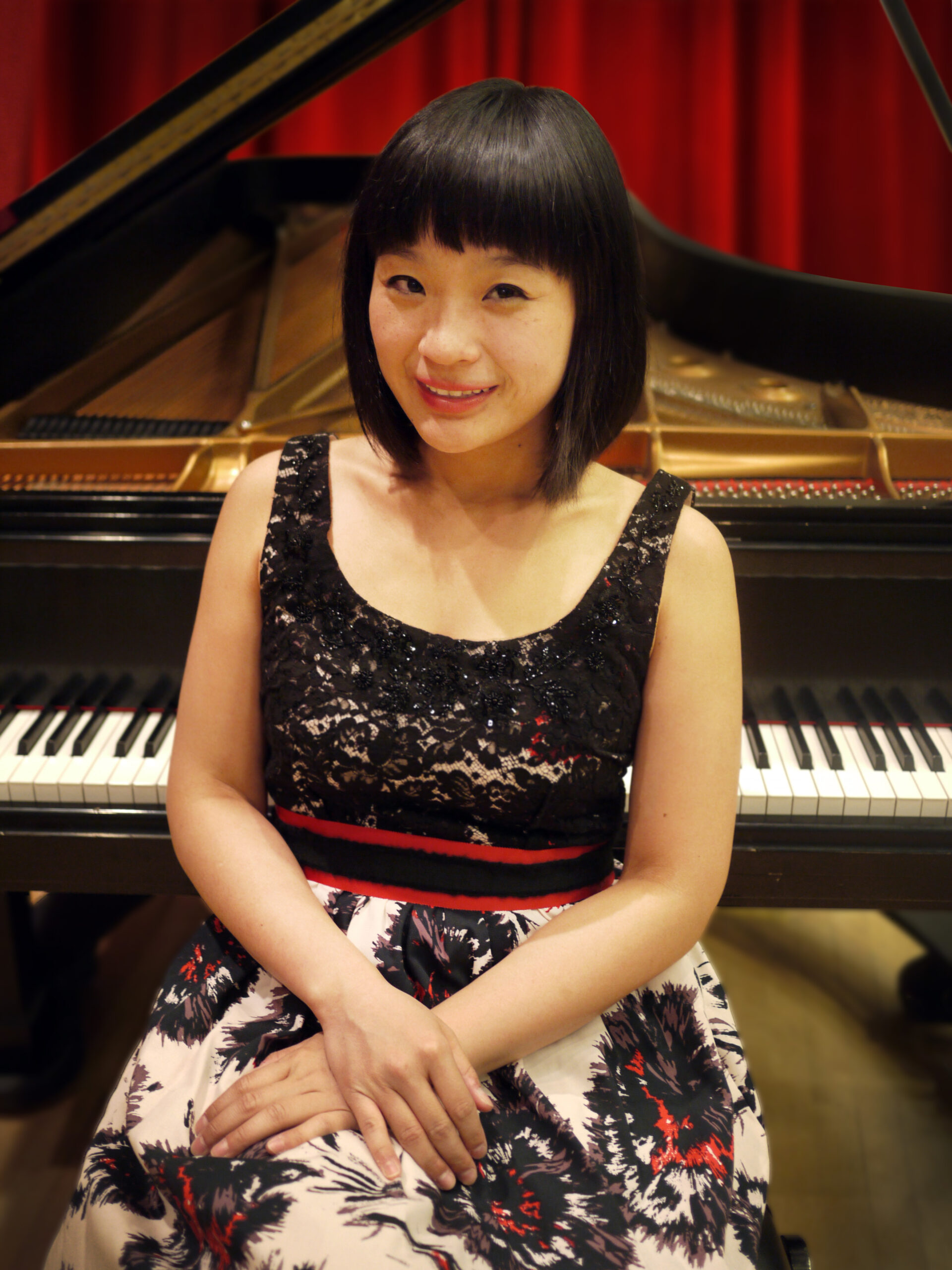 Li-Cheng Hung, Pianist A native of Taiwan, Li-Cheng Hung received her Doctor of Musical Arts (DMA) degree in piano performance at the University of Washington School of Music under the renowned pedagogue and concert pianist Dr. Robin McCabe. She earned her Bachelor of Music (BM) degree from the National Taipei University of Education and her Master of Music (MM) degree from the National Taiwan Normal University. Past principal teachers include Chia-Chi Hsu, Ming-Hui Lin, and Miyoko Lotto. Li-Cheng's outstanding performances have led to many prestigious prizes and award recognitions at international festivals and competitions. Her 1st prize in the 2014 Bradshaw and Buono International Piano Competition led to her solo debut at Carnegie Hall's Weill Recital Hall in New York City, and her top prize in the University of Washington's Concerto Competition led to a performance with the University of Washington Symphony Orchestra. Li-Cheng has gained European recognition through Austrian performances and appearances at the International Salzburg Music Festival and the International Linz Piano and Strings Festival. She has also gained recognition in Asia through a performance invitation with the Burmese Orchestra at National Concert Hall in Taipei, Taiwan, and a scholarship award from the American Taiwanese Charity and Education Association, which paved the way for her solo debut in Washington, D.C. Performances across North America have also included Carnegie Mellon University's International Instrumental Collaborative Pianist Festival in Pittsburgh, a solo performance with the Seattle Chinese Orchestra and artist feature on Northwest Focus LIVE on KING FM 98.1. Recent highlights have included an invitation as the guest pianist from the LA Taiwan Academy for the multimedia concert "Whispers of Trees" U.S. tour with the Seattle Symphony String members in Seattle and Los Angeles. In addition to her solo career, Li-Cheng is recognized as a distinguished collaborative pianist. As an avid chamber musician, she has been a member of one of the University of Washington's official student scholarship chamber groups, Trio Andromeda. This two-time MTNA award-winning trio earned 1st prize in the Washington state collegiate division's chamber music competition and 2nd prize in the more significant Northwest regional division's competition in Portland. Li- Cheng has also collaborated with many distinguished artists, including David Cooper, principal horn player of the Chicago Symphony; Denise Tryon, former horn player of the Philadelphia Symphony Orchestra; Melia Watras, viola professor at the University of Washington and Gemma Goday, flute professor at the Conservatorio Profesional de Musica in Spain; Andy Liang, Nathan Chan, Olivia Chew and Will Langlie-Miletich from the Seattle Symphony. Currently, she serves as the teaching artist and rehearsal pianist of the Seattle Opera and maintains her teaching studio.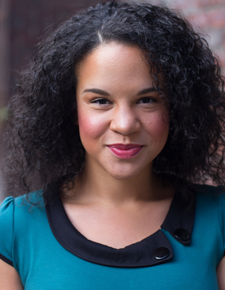 Marquicia (QuiQui) Dominguez
Teaching Artist
Marquicia (QuiQui) Dominguez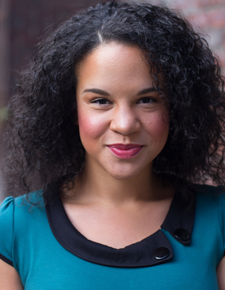 Marquicia Dominguez (they/them), known as QuiQui to most, is a Teaching Artist, and Behavioral Therapist in the Seattle area. In 2012 they received a B.F.A in theatre from Cornish College of the Arts and in 2018 received a Master's in Education: Applied Behavior Analysis Programing and Instruction from Arizona State University. They are a Board Certified Behavior Analyst using imagination and creativity to teach life skills and behavioral skills to individuals with autism. Their desire is to create inclusive arts programs for all types of learners, no matter that individual's abilities. QuiQui has worked with such companies as: ACT, Book-It, Greenstage, Seattle Repertory, and Seattle Shakespeare Company. They are co-host of The MirrorStage Podcast: A podcast that showcases Seattle artists and activists doing their part to make waves in the pacific northwest.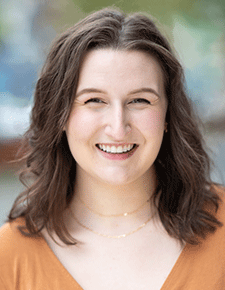 Marty Smith Cubine
Teaching Artist
Marty Smith Cubine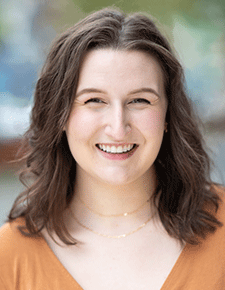 Marty Smith Cubine (she/they) is a multi-hyphenated actor and teaching artist. After receiving her BFA in Musical Theatre from Cornish College of the Arts, she settled in Seattle to be a full-time performer and arts educator. They have been on stage at SCT in The Little Prince, in the touring show Ghosted, and have also acted in productions at ACT and Harlequin theatres. As an educator, Marty has taught every age from 3 years old to adults and specializes in bringing social-emotional learning into theatre and arts education. Marty lives in the Bothell area with her husband, dog, fish, and tortoises.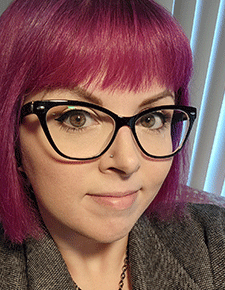 Meg Thompson
Teaching Artist
Meg Thompson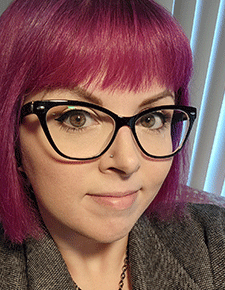 Meg Thompson (she/her) has been a "theatre kid" her entire life. She grew up as a teen participant of Bellevue Youth Theatre (BYT) and then continued as a volunteer and staff member there for nearly 20 years, where she had the privilege of watching young people grow through the art of theatre. She has been an Actor, Director, Stage Manager, and Costume and Makeup Designer for dozens of shows in the Seattle area. In addition to BYT, Meg has been seen on Seattle stages with Stone Soup Theatre and Young Shakespeare Workshop. She is a founding member of Copious Love Productions and is on the Teaching Artist faculty for Stone Soup Theatre, Seattle Rep, and Studio East, as well as Seattle Children's Theatre. She is thrilled to be working in youth theatre, sharing the transformative power of artistic expression with young people and future generations.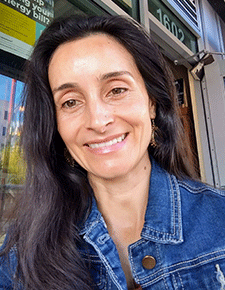 Priya Marita Diaz
Teaching Artist
Priya Marita Diaz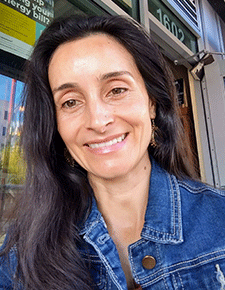 Priya Marita Diaz (she/they) is a performing artist, vocalist, guitarist, visual & craft artist, poet, composer, yoga & meditation teacher living the dream on Beacon Hill in Seattle. Priya grew up from the age of 11 performing in musical theater and improv in the Bay Area in California. Priya loves nothing more than creating community and joy through the arts. As a bi-racial multi-cultural Chicanx artist, Priya sings in English, Spanish & Sanskrit/Hindi, was raised at an Ashtanga Yoga Center and has traveled to and studied music and spirituality in Nepal & India. After moving to Seattle in 2009, Priya ran a non-profit South Asian music institute for 13 years. Priya has a Masters Degree in Education, and a Bachelor's in a major she designed called "Power & Culture in Social Movements". Priya is involved in multiple arts and activism circles in her community, including Beacon Artist Guild, BIIPOC STAHC and Beacon Food Forest. Priya envisions a resilient community connected through the power of the arts as a medium to discover our authentic selves.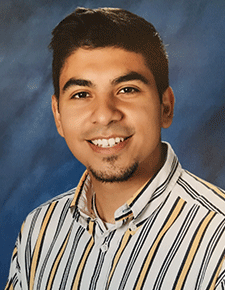 Ricardo Solis
Teaching Artist
Ricardo Solis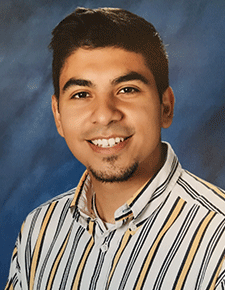 Ricardo Solis (he/him) is a Seattle based theater artist, filmmaker, and musician from Kansas City, Missouri. Ricardo received his B.A. in Drama from Washington University in St. Louis. He taught Drama, Film, and Social-Emotional Learning at Seattle Country Day School for four years, and is currently working as a Head Electrician at the Cornish Playhouse. Ricardo cherishes the joyful and uplifting energy that kids bring to the classroom, and is passionate about whole-person education, teaching through inquiry, and bringing his love of theater to kids of all backgrounds.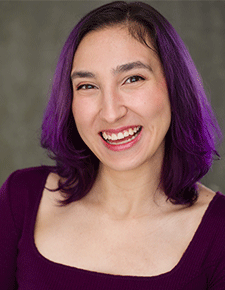 Samantha Vasquez
Teaching Artist
Samantha Vasquez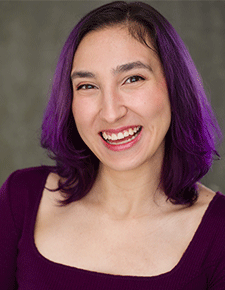 Samantha Vasquez (she/her) is thrilled to be a part of the SCT Teaching Artist team. Originally from sunny Southern California, Sam is a graduate of Seattle's Cornish College of the Arts with a BFA in Theatre: Original Works. As a local theatre artist, she works as an actor, director, and dialect coach in the Seattle community. She has a passion for radically inclusive storytelling and brings her perspective as a mixed, queer, neurodivergent, and Latinx artist to the art she creates. If not in a theatre space, you can find Sam involved in the circus community in Seattle. After getting her circus start in LA, she is currently a flying trapeze coach to all ages and a youth general circus coach to ages 2 years and up at SANCA (School of Acrobatics and New Circus Arts). Her specialty is as a flying trapeze artist, a discipline she's been training in for nearly a decade. Sam has a strong passion for teaching to students across traditional classroom barriers, which includes working with disabled and differently abled youth in accessible circus arts classes. Sam is overjoyed to be able to pursue her passions as an artist and teacher in the vibrant arts community of Seattle.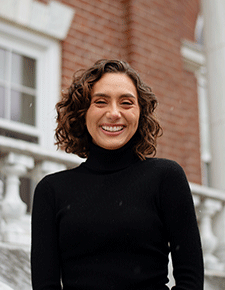 Tatyana Emery
Teaching Artist
Tatyana Emery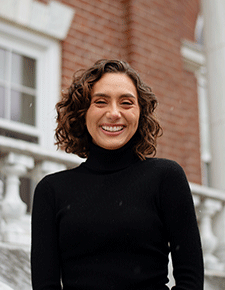 Tatyana Emery (she/they) is a Tufts University graduate invested in creating community through theatre education. As a theatre maker, Tatyana seeks to create safe classrooms in which students feel comfortable to write and rewrite their personal narratives-bringing to life the stories that inspire them on stage. As an educator, they are proud to have worked with organizations such as The Theater Offensive, Central Square Theater and Tufts Children's Theatre in building strong youth ensembles where students are invited to embrace the theatre of the everyday.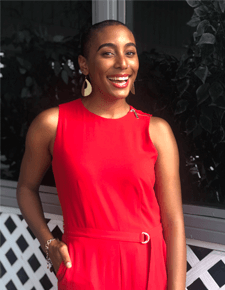 Taylor Tinsley
Teaching Artist
Taylor Tinsley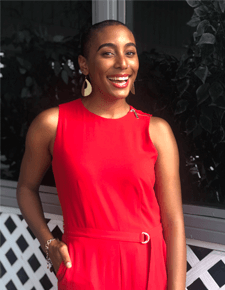 Taylor-Nicole Tinsley (she/they) is a Black Queer educator and artist, born and raised in Mississauga Territory (Detroit, Michigan). She's an actor, trained voice actor, published writer, dancer, and mixed media artist with a BA in Educational Studies from Arizona State University. They have over 10 years of experience working with all ages from infants to high school students. Their special interests are improv, comedy, spoken word, imaginative play, puppetry, and children's media. They'd love to be an actor/puppeteer on a children's show like Sesame Street one day! Taylor-Nicole's philosophy is prioritizing the art of play and using theater as a way to understand ourselves and the world around us. They aim to curate safe creative spaces for historically excluded folks to heal and express joy, and have worked with organizations like Black Farmers Collective and Nurturing Roots to develop programming that combines performing arts and outdoor education. When she's not working with youth, she enjoys longboarding, meditation, volunteering, and snuggling her kitty Babydoll!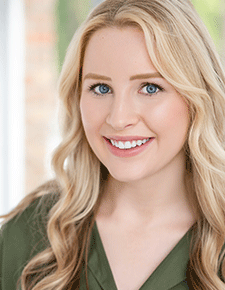 Amanda Petrowski
Teaching Assistant
Amanda Petrowski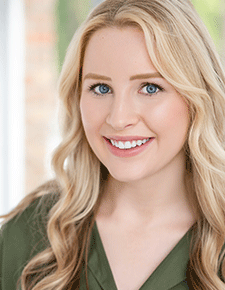 Amanda Petrowski (she/her) is an actress, professional princess, dog mom, and fiber artist born and raised in the Seattle area. Some favorite past credits include Legally Blonde, the Spitfire Grill, Moon over Buffalo, and Noises Off. Amanda has previously worked in the Social Services field as a Crime Victim Advocate and is finally taking the leap to a working artist. Amanda is passionate about youth and making sure theatre is accessible to all. She holds a criminology degree with a music minor from Biola University in sunny Southern California. When not working you can catch Amanda crocheting, drinking coffee, and hanging out with her rescue pup.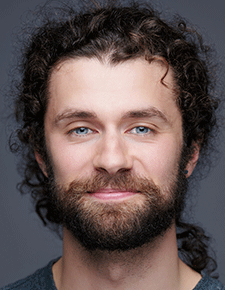 Andy Walker
Teaching Assistant
Andy Walker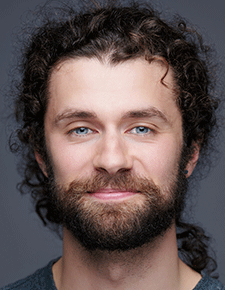 Andy Walker (he/they) is a Seattle based actor and director originally from Whidbey Island. Previous acting credits include The Watsons Go to Birmingham (Seattle Children's Theatre), As You Like It (Seattle Rep), and Twelfth Night (Seattle Shakespeare). Andy is a member of Washington Ensemble Theatre where they recently assistant directed Tin Cat Shoes and Arlington. Education: BA Musical Theatre, University of Northern Colorado.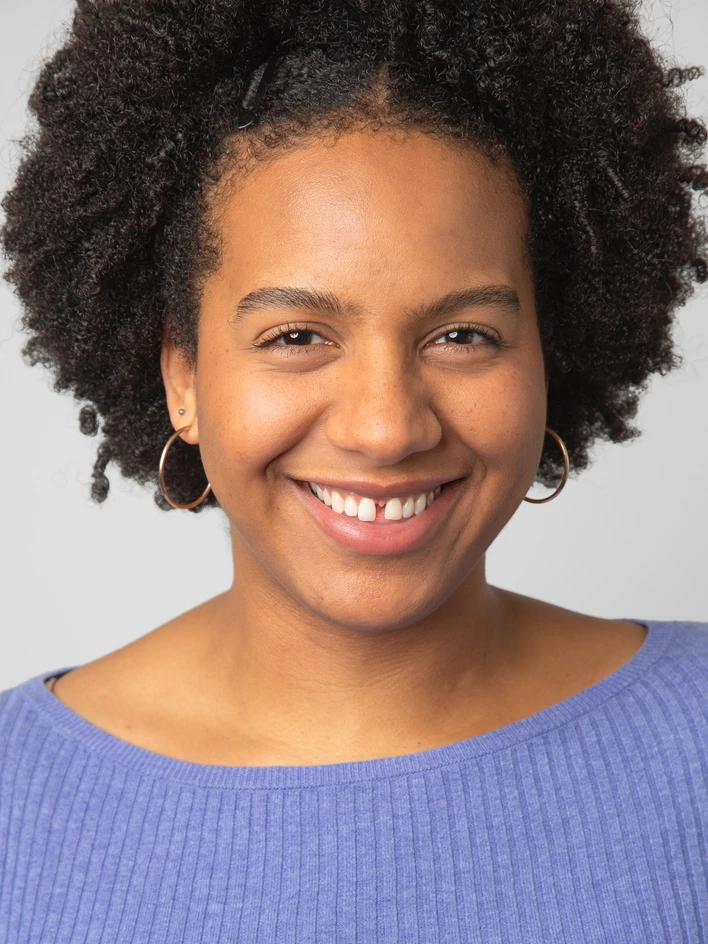 Bella Orobaton
Teaching Assistant
Bella Orobaton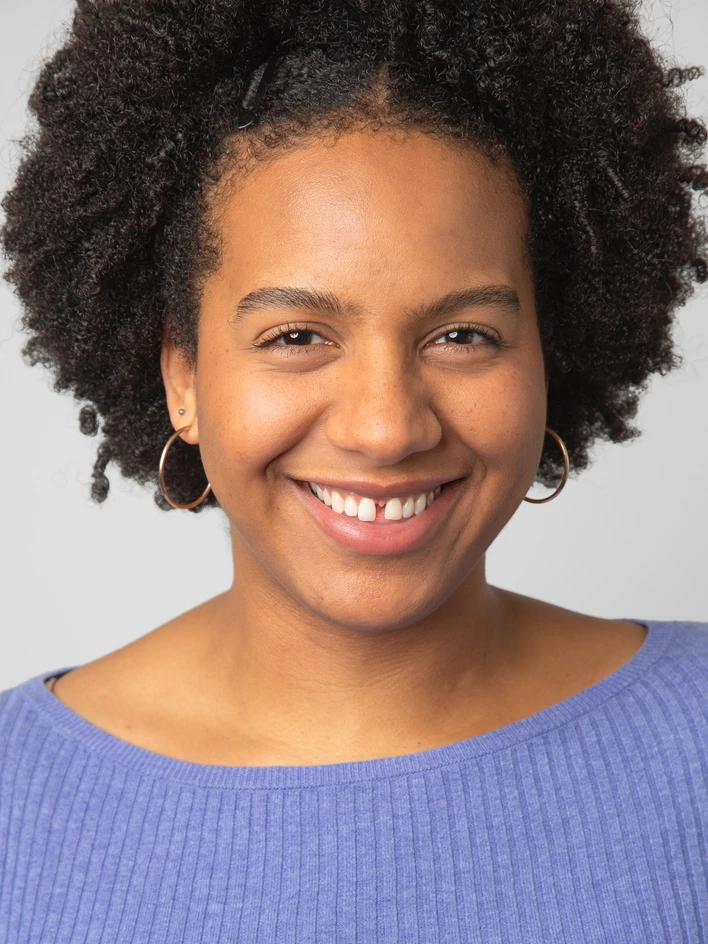 Bella Orobaton (she/her) is an actor,  playwright, educator, fiber artist, and activist based in Seattle, WA. Some of her professional theatre credits include Pinoccio in Theater Schmeater's Pinocchio, Various characters in Auntie Val with Freehold Theatre, and Beatrix in This Girl Laughs, This Girl Cries, This Girl Does Nothing at ArtsWest. Bella is thrilled and honored to join the team of teaching artists at SCT and share her love for movement, collaboration, and storytelling with the next generation of artists. Bella earned her BFA in Theatre Original Work from Cornish College of the Arts in 2020.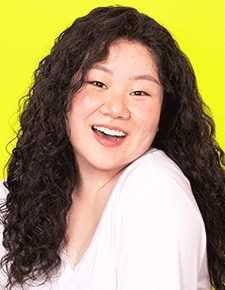 Hana Oh
Teaching Assistant
Hana Oh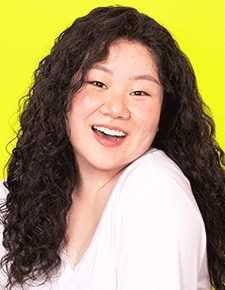 Hana Oh (she/her) is a recent graduate from SUNY Brockport in Brockport, New York, where she majored in Interdisciplinary Arts for Children and minored in Theatre. A couple of her theatre credits include Quiara Algería Hudes's Water by the Spoonful and David Dudley's 24 minutes. She is also a one-act play playwriting contest winner. As a firm believer in the power of storytelling, and a storyteller herself, Hana hopes to empower students to explore their imaginative worlds and create their own narratives. It is one of her joys in life to witness their ideas spark and accompany their creative journey. Besides reading and writing, she enjoys embroidering, taking walks, and shaking off her stress to disco music such as Gloria Gaynor's "I Will Survive."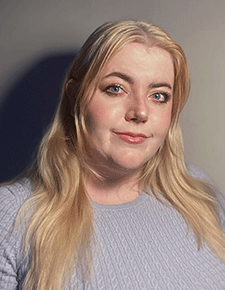 Katherine Jana Peterson
Teaching Assistant
Katherine Jana Peterson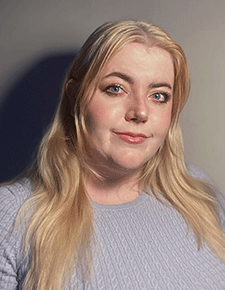 Kat Peterson (she/her) is a Seattle playwright, director, actor, comedian and podcaster but most importantly a cute chubby clown! She has been generating nonstop new work with her plays, films and oddball spirit. She's a co-host of Not Like Other Podcasts, a playwright of her first play Manic Pixie Middle Aged Man and a director in her film debut Filth I Was Fed. She has earned a BFA with an emphasis in Original Work from Cornish College of the Arts in the fall of 2020. Growing up she felt like she never saw her body type represented on stage which caused her to feel as if she didn't deserve to be seen. This has ignited a fire in her to teach the younger generation of children and artists that you can create, act and be seen no matter the body they have. She wants to create a safe space for kids to explore their authenticity and vulnerability within art and in themselves. As well as giving the tools to help write, direct, act, play, voice act, do improv and improve their self-confidence. Kat is honored to be a part of the SCT team and is excited to go into work with an open heart.
Summer Extended Day Coodinators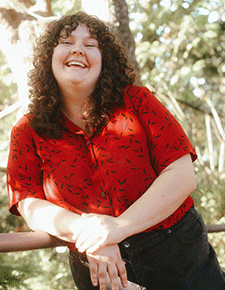 Brighid Leonard
Summer Extended Day Coordinator
Brighid Leonard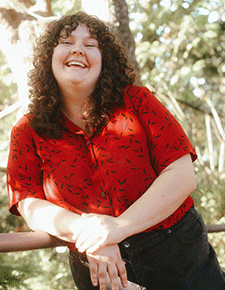 Brighid Leonard (they/them) is a theater-educator and playwright from Missoula Montana. Most recently, they have worked as a long term theater substitute at Inglemoor High School in Kenmore, and Aki Kurose Middle School in Seattle. As an educator  Brighid is interested in the ways theater can create community, inspire action, and give students the opportunity to tell and interact with their own stories. Brighid likes to create plays independently [Slievenamon (2022)] as well as collaboratively [Untethered (2023), No Disrespect in the Ladybug Camper (2021)].  In 2022, Brighid worked with another playwright and two songwriters to create "Untethered", a queer musical that went on to be a semi-finalist for the Eugene O'Neill National Music Theatre Conference, and win the KCACTF Region 7 Music Theatre Award. When not working, Brighid likes to cook, swim, and fabric paint. 
Evan Ponyah
Summer Extended Day Coordinator
Evan Ponyah
Evan Ponyah (he/they) is an actor, director, and teacher who is honored to be working with the SCT for the first time! Freshly graduated from the University of Washington with a degree in Drama Performance and a minor in Education, Learning, Societies, he is excited to start working on his drama career in Seattle hoping to balance the time spent on stage, behind the scenes, and helping people into the space. As a proud member of the Navajo, Hopi, and Sioux tribes, he wants to work towards a diverse and equitable theatre scene in terms of actors, production team members, audiences, and stories. To help create a generation of theatre makers who can bring all their identities into the creative space, he is so excited to help facilitate those new practitioners this summer as the Extended Day Coordinator. Previously he has acted in several Registered Student Organizations, non-profit shows, and community theatre as well as directing and vocal directing at the college and secondary school level for several productions. In his free time he listens to Dave Malloy's discography too much, playing piano, and teaching anyone who wants to share their voice how to sing healthily and honestly.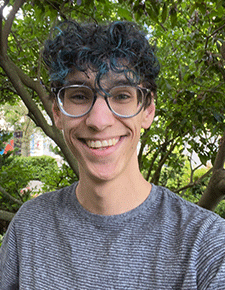 Tyler Godowski
Summer Extended Day Coordinator
Tyler Godowski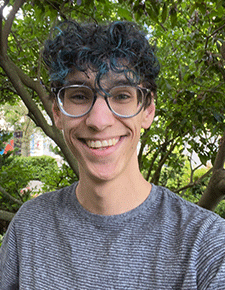 Tyler Godowski (he/him) is a graduate of the University of Arizona School of Theatre Film and Television. During most of the year he works as the Front of House Manager for Seattle Children's Theatre making sure our patrons are taken care of. Tyler loves working with SCT and is very excited to be a part of Drama School this summer! 
Education & Engagement Department Staff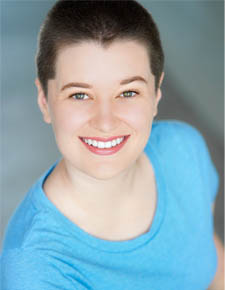 Abby Sledge
Drama School Registrar
Abby Sledge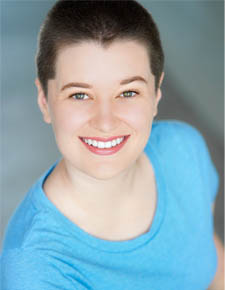 Abby Sledge (she/her) is a graduate from Rice University in Houston, Texas, with majors in Theatre and the Study of Women, Gender, and Sexuality. She loves all aspects of theatre, having performed, stage managed, choreographed, costume designed, and more during her college years. Her greatest passion, though, since she performed in her first musical in the fifth grade, has been theatre for youth. That's why she spent seven summers of her teen years in Austin, Texas working with children in theatre, came to SCT as an Education Fellow and is and is delighted to be a part of the SCT team as the Education Registrar!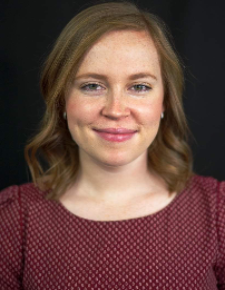 Brianna Canning
School Programs and Partnerships Manager
Brianna Canning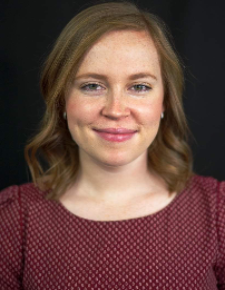 Brianna Canning (she/her) is the School Programs and Partnerships Manager at Seattle Children's Theatre (SCT). She joined the SCT community in June 2021 as a Teaching Artist intern, and then was welcomed to the Teaching Artist faculty starting in the fall of 2021. Before diving into the world of theatre education, Bri focused on stage management and production management, both at her college and on a regional level. She moved to Seattle after graduating in May 2021, eager to join the theatre community. In addition to working as a Teaching Artist with SCT, Bri has also worked as a residential faculty member and after-school supervisor at Forest Ridge School of the Sacred Heart in Bellevue, WA. Brianna completed her undergraduate education at Bowdoin College in Brunswick, Maine, where she received a BA in Government and Legal Studies, and Latin American Studies. While in college, she was a Head Proctor for Residential Life, President of the student theatre group on campus, and worked for the Bowdoin College Department of Theatre and Dance in various capacities. In addition, Bri was invited to study abroad at the Universidad Autónoma de Yucatán in Mérida, México, in the Spring of 2020 where she fully engaged in the Spanish language and Mexican culture. Brianna is ecstatic to be working full time at SCT. She loves theatre for its unique capacity to cultivate empathy, and produce social and political change through storytelling and community-building. Additionally, she is passionate about providing opportunities for young people to create, imagine, and learn about themselves and others. In her free time, Brianna enjoys baking and eating cookies!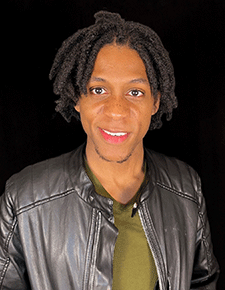 Delvin (DJ) James
Drama School Summer Coordinator
Delvin (DJ) James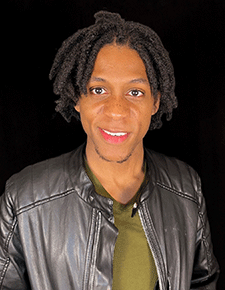 Delvin (DJ) James (he/him) is a San Antonio native and has had the opportunity to refine his performing craft and study via a successful career performing, touring, and teaching over the past decade. He is an award winning performer in theater for young audiences and also former Glee Club Director at a private music school for excellent youth. With a love of art and interest in the avenues of its expressions, DJ "wears many hats" and holds close to his heart the opportunities he has also been able to be behind the table (stage management, choreography, sound design). 'Everyone wants to be understood, and sometimes, when words fail, art is there to speak for us'.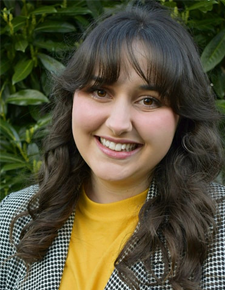 Gabriela Tatone
Assistant Drama School Operations Manager
Gabriela Tatone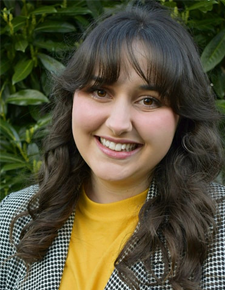 Gabriela Tatone (she/her) is a graduate of Pacific Lutheran University where she got her BA in both Theatre and Sociology, researching how child-geared arts programs emphasize inclusivity. After graduating, she started her journey with SCT as a Teaching Artist Intern in 2020 and transitioned into Teaching Artist Assistant soon after. With her passion for inclusive educational theatre, she has worked in a variety of positions such as director and choreographer at The Performer's Academy in her home state of California, International Intern at Chickened in London, and Acting and Musical Theatre Interns at Tacoma Arts Live. She is thrilled to have the opportunity to continue working with SCT and hopes to grow even more as a theatre educator and administrator!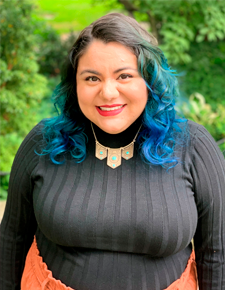 Tiffany Maltos
Director of Education and Engagement
Tiffany Maltos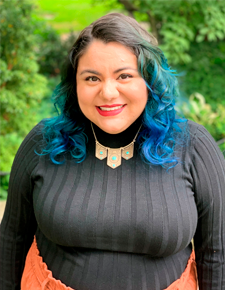 Tiffany Maltos (she/her) is the Director of Education & Engagement at Seattle Children's Theatre, former Staff Writer for TYA Today, and a founding member of the BIPOC in TYA Advisory Board. She graduated from Bowdoin College in 2011 with a degree in Interdisciplinary English/Theatre and focus on Theatre for Young Audiences. She received her Teaching Certificate in 2012 and taught in a high school before officially transitioning her career to theatre. Tiffany was an SCT Drama School Teaching Artist Intern in 2013 before returning to her hometown of San Antonio, TX, where she was the Education Department Manager at The Magik Theatre and a teaching artist for The Classic Theatre. Upon moving to the Pacific Northwest, Tiffany served as a board member for Theatre Puget Sound from 2017 – 2020 and is a current trustee of the TYA/USA Board. In 2021, Tiffany was named in American Theatre Magazine's Role Call for her practice as an administrator, teaching artist, and arts activist. Tiffany has been featured as keynote moderator, contributor to Anti-Racist and Anti-Oppressive Futures for Theatres for Young Audiences, speaker for the Listen, Learn, Lead webinar series (TYA/USA), and TIMEOUT with Brodrick (podcast).