Artistic Advisors Circle
SCT's 2021 Artistic Advisors Circle was a cohort of five theatre leaders that joined SCT to make artistic decisions for the 2021-2022 and 2022-2023 seasons. They advocated for new work development to support the Theatre's pipeline during the theatre's Artistic Director search.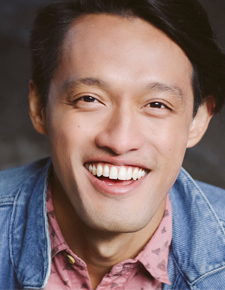 Vichet Chum
Vichet Chum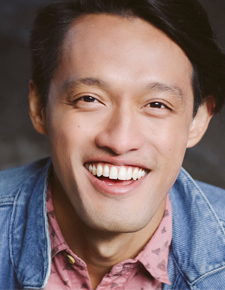 Vichet Chum is a Cambodian-American playwright and theater maker originally from Dallas, Texas and now living in New York City. His plays have been workshopped at Steppenwolf Theatre, the Magic Theater, the Alley Theatre, the UCROSS Foundation, Fault Line Theatre, Crowded Outlet, Second Generation Productions, Weston Playhouse, Cleveland Public Theatre, All For One Theater, Amios, Florida State University, Merrimack Repertory Theatre and the New Harmony Project. Vichet received the 2018-19 Princess Grace Award in Playwriting from New Dramatists and is a current board member for the New Harmony Project. He was a part of the 2019-20 Resident Working Farm Group at Space on Ryder Farm, the 2020 Interstate 73 Writer's Group at Page 73 and the 2020 Ars Nova Play Group. In the 2022-23 season, his play High School Play: A Nostalgia Fest will have its world premiere at the Alley Theatre, and Bald Sisters will have its world premiere at Steppenwolf Theatre Company. He is a proud graduate of the University of Evansville (BFA) and Brown University/Trinity Repertory Company (MFA).
Dates of Service:
May 2021 - May 2022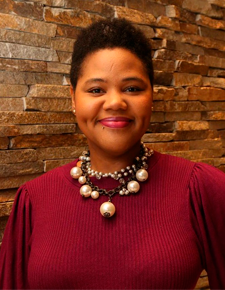 Shavonne Coleman
Shavonne Coleman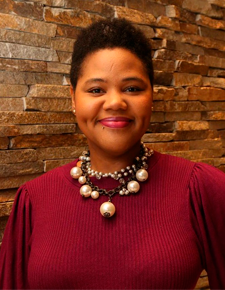 Shavonne Coleman is a teaching/performing artist, writer, and educator who currently resides in Austin, Texas by way Detroit. She has a Bachelor of Arts degree from Grand Valley State University and a Master of Fine Arts from Eastern Michigan University for Applied Drama/Theatre for the Young. During her time at Eastern, she had the amazing opportunity to travel to South Korea to direct a Youth Theatre performance at the Zoom Theatre in Seoul. Shavonne was the Assistant Director of Acting at Mosaic Youth Theatre of Detroit (2015-2017), Visiting Faculty in the Theatre and Dance department at Grand Valley State University (2017-2018), and was awarded the 2018 Emerging Leader in Theatre for Young Audiences Fellowship to visit the ASU Child Theatre collection, studying the historical impact of Black artists in TYA. From 2018-2020 Shavonne wrote for TYA Magazine. During the same period she was the Theatre for Dialogue Coordinator at the University of Texas at Austin where she is also a Lecturer in Theatre and Dance. She is passionate about her work and service on projects like the TYA BIPOC Advisory Board, Joe Lee Johnson Elementary school Community Equity Committee, and Grand Rapids Civic Theatre's Equity in Education project through Steelcase's Social Innovation University. Shavonne was awarded a 2019-20 Undergraduate Teaching Grant for her work with the Theatre for Dialogue course & ensemble and is currently the Inclusive Teaching & Learning Faculty Development Specialist at UT Austin.
Dates of Service:
May 2021 - May 2022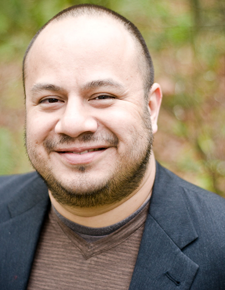 Ramón Esquivel
Ramón Esquivel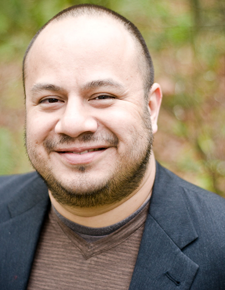 Ramón Esquivel is a playwright and educator. Recent premieres include The Hero Twins: Blood Race at the University of Texas at Austin and Appalachian State University, and Above Between Below, a collaboration between Seattle Children's Theatre and the Kaiser Permanente Educational Theatre Program. His plays Luna, Nasty, and Nocturnal are published through Dramatic Publishing, and are included in two recent anthologies, New Visions/New Voices: 25 Years/25 Plays, and Palabras del Cielo: An Exploration of Latina/o Theatre for Young Audiences. His play, The Shahrazad Society, won the Aurand Harris Memorial Playwriting Award from New England Theatre Conference. Ramón has taught English, history, drama, and creative writing in Washington DC, Brooklyn, Vancouver BC, and Seattle, and theatre education at Central Washington University. He currently teaches playwriting at Cal Poly State University, San Luis Obispo.
Dates of Service:
May 2021 - May 2022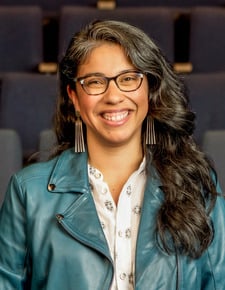 Johamy Morales
Johamy Morales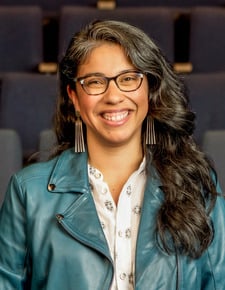 Associate Artistic Director
Johamy Morales (she/her) is a 20 year veteran of Theatre for Young Audiences and is dedicated to producing new works, community engagement and social justice through the arts. Johamy currently serves as a Board Member for Red Eagle Soaring. Recently she served on SCT's Artistic Advisory Circle, Reimagine: New Plays by BIPOC in TYA advisor, and as a Trustee for Theatre Communication Group (TCG) where she advised on the Rising Leaders of Color program and TCG's Education Conference for four consecutive years. Prior to working with SCT, Johamy served as the Education Director for Creede Repertory Theatre in Colorado and directed the Comparative Arts Department and the Junior Musical Theatre Program at Interlochen Center for the Arts in Michigan. Johamy is an alumnus of the Allen Lee Hughes Fellowship at Arena Stage and the British American Drama Academy in Oxford, England, where she studied Contemporary & Classical works. Johamy toured with the cast of New World Jukebox where she performed in Grahamstown National Arts Festival in South Africa and with San Diego State University in, Carnaval de Calaveras, with performances in Oaxaca, Veracruz, and Mexico D.F. In 2017 and 2022, Johamy was invited through the US State Department, the US Embassy & Consulate of India, and several NGO's to promote awareness of gender violence and global diversity in India. As an educator, artist, and director Johamy has worked with various schools and nonprofit organizations both nationally and internationally including Theatre for Young Audiences/USA, American Alliance for Theatre & Education, Colorado Creative Industries, The New Harmony Project, Child's Play: Write Now, First Stage, Theatre Alliance, Seattle's KING FM 98.1, Arts West, Seattle Theatre Group, Bay Area Children's Theatre, Alliance Theatre, Hope College, Fort Lewis College, University of San Diego, La Jolla Playhouse, Esperanza Charter School, and Columbus Refugee & Immigration Services. Johamy holds an MFA in acting from The Ohio State University, with a specialization in devising new works, and a BA in Theatre from San Diego State University.
Dates of Service:
May 2021 - May 2022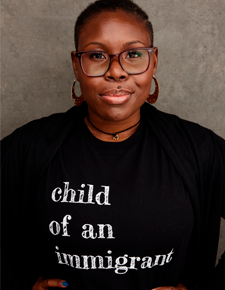 Malika Oyetimein
Malika Oyetimein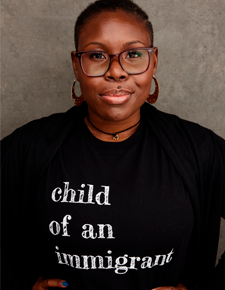 Malika Oyetimein is a disabled artist who received her MFA from The University of Washington's School of Drama and operates in the cohort of the inaugural New Hope Colony Artist Residency, nominated by Liesl Tommy. She will join the faculty at Boston University in the fall of 2021. Malika is a member of the Directors Lab at Lincoln Center Theater and was featured in Seattle City Art Magazine's 2016 Future List. Malika's productions of Bootycandy (2016) and Hoodoo Love (2017) were each nominated for the Gregory Award for Best Production. She is the co-adapter and director of Dr. Maya Angelou's I Know why the Caged Bird Sings for Book-It Repertory Theatre, which garnered a Gregory Award nomination for Best Director. Select directing credits include Fannie Lou Hamer: Speak on it (Merrimack Repertory Theatre), One in Two (Playbill.com), How I Learned What I Learned (Arden Theatre Co.), the workshop production of The First Deep Breath (National Black Theatre), The Bitter Game (Wallis Annenberg), Eclipsed (Southern Repertory Theatre), the world premiere of WHITE (Theatre Horizon), And in this Corner: Cassius Clay (Seattle Children's Theatre), Barbecue, and Bootycandy (Intiman Theatre Festival).
Dates of Service:
May - Dec. 2021